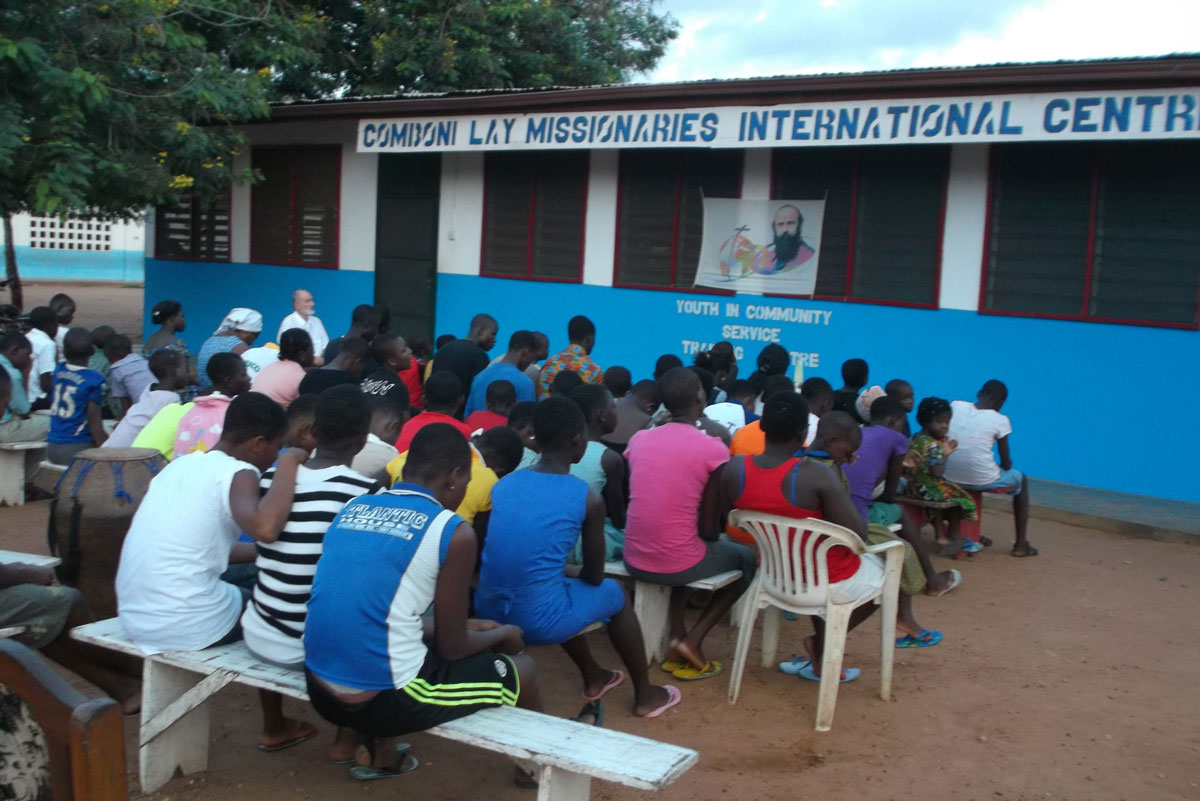 The Institution In My Father's House built by a Comboni Missionary is having its aim to show the love of God to the poor and marginalized. For this, almost every year new entrances are carried on while others have to leave for further studies either to continue the Senior High School or to move to a Tertiary Institution. The clm aspirants living within the premises of the Institution see it good to widen the horizon of all those who are under formation within the premises of the Institution. It is for that matter, we are planning to start a Vocation Group to tackle the issue. But before this, we met to reflect upon our role as "clm." Apart from our various services, we thought of doing something special to identify ourselves as clm. We are very much involved in the activities of the house but we want now to be more focused on our identity as clm and following the charism of St Daniel Comboni. We continue the reflection to select a special service at IMFH in addition to the Promotion of Vocation.
In this sense, we invited a Scholastic to present a topic upon Vocation this 17th July.
In his presentation, he explained the word vocation and demonstrated the kind of vocation we have in the Bible. The amazing part was his own experience up to the end of his third year of Theology. He concluded on the need of faith and prayer to journey with the Lord. Justin Nougnui, the coordinator of the clm group helped the Scholastic for the translation. In addition to what the Scholastic said, he drew the attention of the children and all those who were at the presentation on seriousness and academic performance. It is so important to be serious and concentrated before you reach a target, and also we cannot do away academic performance if we want to say yes to God's calling. He then motivated the children to focus on their study if they want to do great things in life.
Justin Nougnui