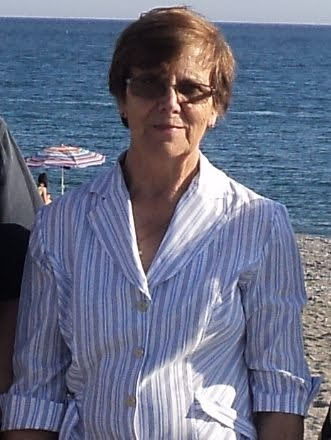 "I will sail, in the waters of this sea… only love, I will seek my place/no doubt, without fear of dreaming!"
With a mixture of sadness and hope, the CLM of Brazil communicate the death of our CLM Guilherma Vicenti.
Guilherma brought at the beginning of her name what she always was: a warrior! She was a woman of faith and fight, and wherever she went on mission she left a mark of her service and missionary giving. Even today we can hear in the testimony of the people who lived with her, the affection and the gratitude for her presence.
Careful and attentive, she always prepared with profound care the welcome of those who arrived, to stay or simply to visit.
We believe that God, in his infinite goodness and mercy, will prepare with redoubled affection the welcome of our dear Gui in His Kingdom, together with all the missionary community already there, thus becoming part of the group of those who, from the side of the Father, intercede for all missionaries.
With deep gratitude to God for the opportunity to live and learn from her, we place ourselves in prayer and solidarity with her family and friends at this time.
Sincerely,
ALMC Council
on behalf of each and every CLM in Brazil.
Tribute to Guilherma Vicente – Brazilian CLM who left for the Father's House on June 10, 2020 – This is how we will remember Gui!
One of his missionary presences was in Maputo, with young people and women to whom she taught industrial cutting and sewing. This video was prepared to honour her at the Missionary Exhibition of St. Amelia's Parish in 2017 for her membership of the Comboni Family.