Welcome to the blog of the Comboni Lay Missionaries!
With a lot of hope we are creating this space where we will be able to share with all of you our missionary experiences in Africa, America and Europe.
In this blog there will be a space where to share our daily life with the peoples of the world. The hopes, the difficulties and the challenges presented by the life of simple folks.
We will invent a space where we will be able to reflect, laugh, pray, dream together and turn into reality a different world.
You know that you can also visit our webpage, where you will find more information about us and our place of formation, where we wish to prepare ourselves in the best possible way and where you are also all invited.
Do you have a missionary vocation?
If you are worried about the injustices that surround you…
If you cannot remain indifferent to inequalities…
If as a Christian you feel called to do your part…
We have to take a step forward…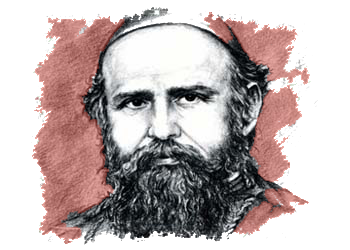 Saint Daniel Comboni, missionary of Africa.
Comboni was a missionary with a passion for Africa and its people. When everybody sought to profit and exploit the continent, he fought against slavery of the African people. Saving Africa with Africa was his motto and getting everyone involve by this ideal the passion of his life.