Pronouncement of the Commission "Justice, Peace and Integration of Creation".
"Blessed are the peacemakers, for they shall be called children of God." Mt 5.9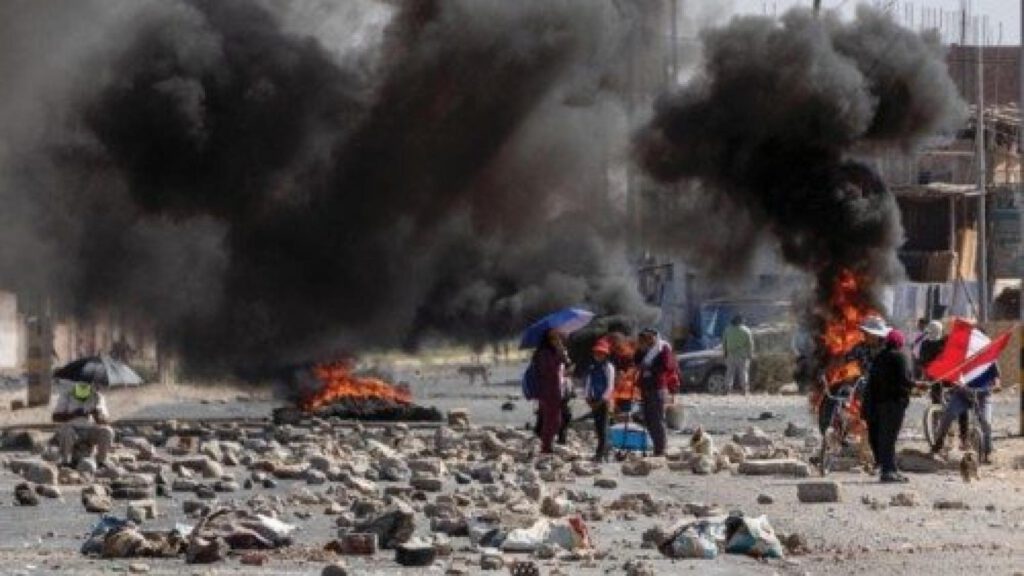 The Comboni Missionaries (MCCJ), the Comboni Missionary Sisters (CSM) and the Comboni Lay Missionaries (CLM), present in the Coast, Highlands and Jungle of Peru, we join the call for peace with social justice, that different instances and institutions of our civil society and the church, have been requesting, and echoing the words of our Pope Francis and our pastors: "Violence, extinguishes the hope of a just solution to the problems, which encourages us to the path of dialogue." No more violence wherever it comes from!
Faced with the serious social crisis that our country is going through, with increasingly worrying levels of violence, we call on our authorities to summon representatives of all possible sectors to a fraternal dialogue table to listen to us and seek solutions to the crisis in the short, medium and long term. We are not listening to each other! Many of us are using terms that divide, stigmatize, offend and discriminate. Let us look for terms and strategies that unite us, let us be bridges of union and reconciliation. May each one of us become an instrument of peace!
The pandemic showed us with crudeness, as in an x-ray, the weaknesses we have as a country: poverty, inequalities, the precariousness accumulated for decades of our health system, also of unequal education, regions and towns forgotten by the State where there is a lack of basic services such as water, sewage, a medical post, etc. How many of these demands are already being met?
We are a rich country not only because of our minerals, but also because of the diversity and cultural richness of our people. Enough of belittling ourselves because of the color of our skin or the place we come from. We are all Peruvians with the same rights and the same duty to move our country forward. Our differences must become a channel of grace and blessing for our people.
We call on the political class and our authorities to interpret the generalized discontent in our country and to use all legal and democratic tools to find a solution as soon as possible to this crisis that has been taking human lives and paralyzing the country. For decades, we have been observing how our politics has been increasingly degrading to levels that are difficult to understand. There is a contained rage, which is beginning to express itself in ever greater forms of violence. However, we all have the right to demonstrate in a peaceful, just and democratic way, but never in a violent and destructive way wherever it comes from! It is not possible that the current congress is more concerned with passing bills that favor their own interests, while the people they represent suffer loss of life. It is incomprehensible that, in 6 years, we are already on our sixth president and that, of the last 10 presidents of Peru, 7 of them are in trouble with the justice system for corruption crimes. How is it possible that, of the 26 regional governments, most of them are also being investigated for corruption, as well as many provincial and district mayors' offices? Corruption means fewer schools, fewer hospitals, fewer roads and fewer opportunities for all!
We ask all the members of the Comboni Missionary Family, in its various sectors: mission, formation, animation and all those close to us and committed to our work, to continue to bet on life, for it is the greatest gift that God has given us and to continue working for peace and for the good of our families, for being the cradle and first school of values that make a dignified life possible. Let us continue working so that these difficult times we are going through may make us more human and more brothers and sisters. May Our Lady of Peace intercede for us!
WE WANT PEACE!
COMBONI FAMILY OF PERU
January 24, 2023