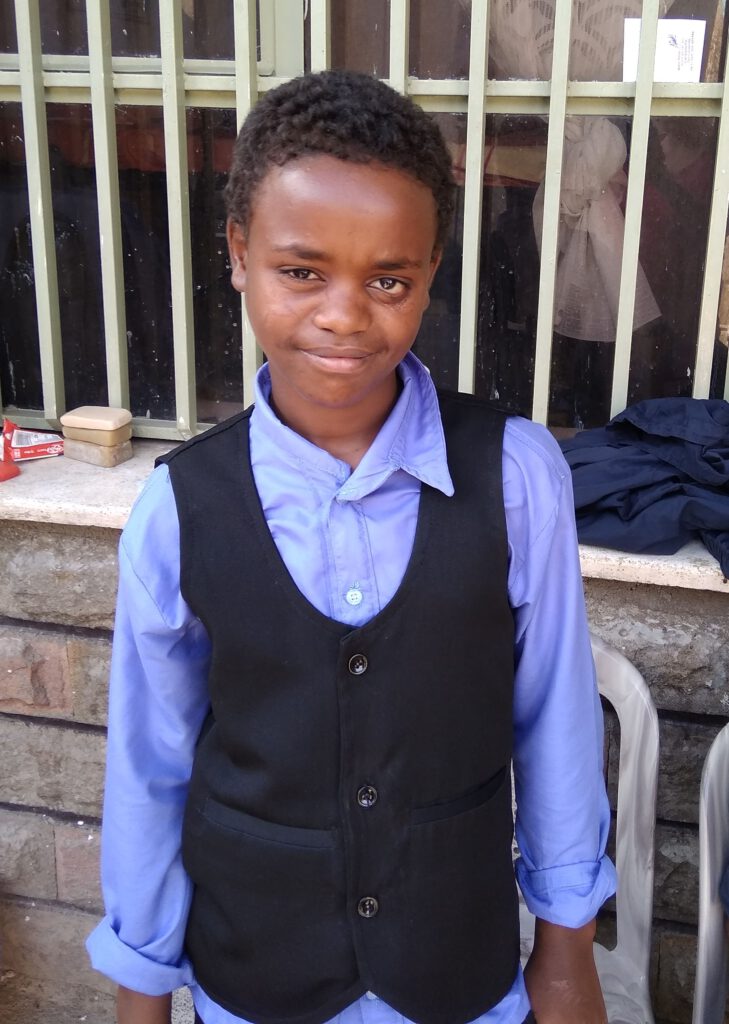 I would like to tell you the story of Tarekegn who used to be a street child. Tarekegn comes from a family that is not well-off. He has both parents and as many as seven siblings. Tarekegn used to go with his father to the district called Zero Amist. His father used to give catechesis in one of the Protestant churches. The boy, however, began to fall into bad company. In the local area, he met street children who encouraged him to use stimulants, to go out with them and to beg.
Tarekegn got so screwed that one time he ran away by himself and stayed on the street. He began to spend days and nights there. He took on some very bad habits. His family knew this and had sporadic contact with him as his home is just outside Awassa and his father works in the city itself. Tarekegn, however, was not listening to anyone.
One day he ended up at the center. He began attending open classes. He was one of the first boys to be admitted to the center shortly after the pandemic started. The boy was glad that he could live with us, but I must admit that it was not easy with him. During his rehabilitation, we had various problems with him, which were relatively more than with other children. Tarekegn has changed a lot over time. There was a year with us. In the end, it all turned out well and he went home. He lives with his family and continues school. I believe it will stay that way and he will never come back to the street.
Magdalena Soboka, CLM Ethiopia