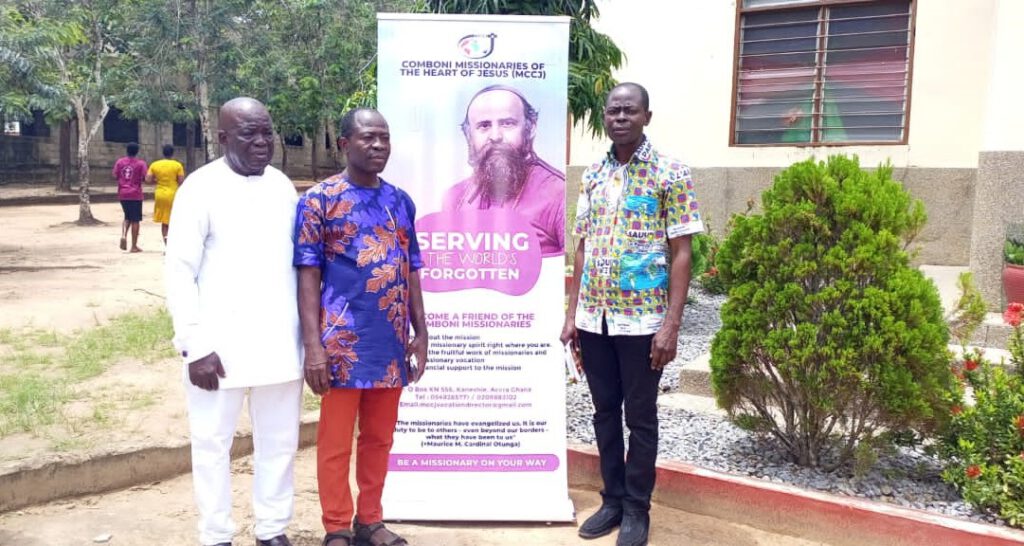 After a quite lengthy training period, three of the CLM candidates in the Province of Togo-Ghana-Benin were accepted to make their engagement. Frank Amenyo, Benjamin Amekor and Justin Nougnui were invited by the Chaplain Rev. Fr. Leopold Adanle to come for a day recollection at the Good Shepherd Catholic Church in Mafi-Kumase (Rep. of Ghana) on the 8th October, 2022. The recollection was facilitated by Rev. Fr. Achille Dansou, MCCJ in Mafi-Kumase Parish. He shared with us the theme of the World Mission Sunday proposed by the Holy Father, "You shall be my witnesses". We had adoration in the day and also a Rosary with the Church Community of Mafi-Kumase. We ended the recollection with Sunday Eucharistic Celebration presided by the Parish Priest who is also our Chaplain.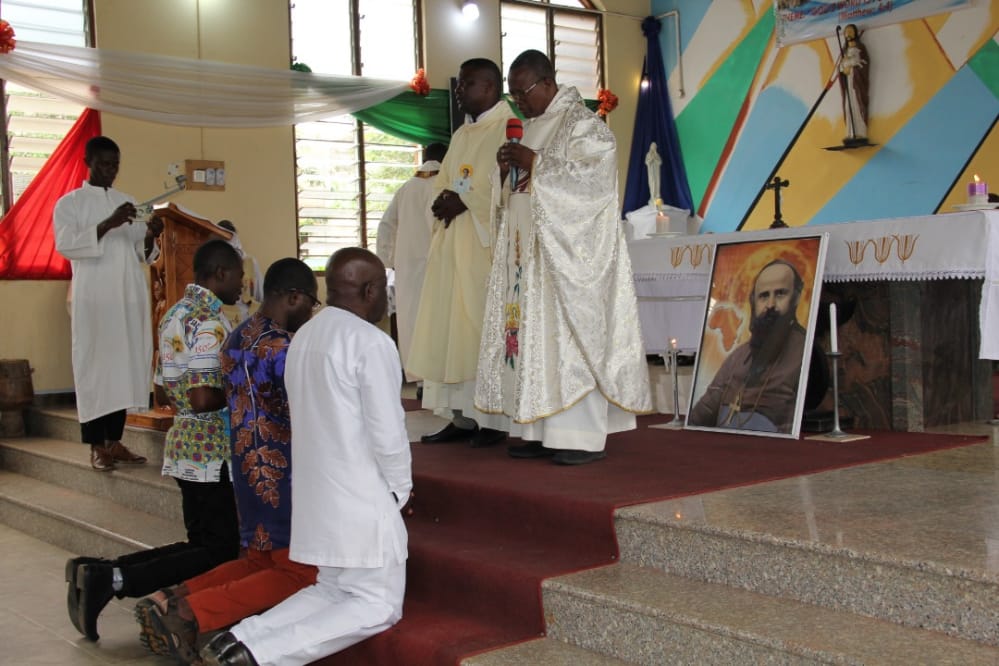 On the 10th October, the Feast Day of St. Daniel Comboni, the MCCJ of the Province gathered at Mafi-Kumase for the occasion around the Provincial Rev. Fr. Timothée Hounake. After the profession of faith, we were called and presented to the Provincial. And before the Provincial, one after the other, we took our engagement to be CLM. We were received into the New Family. After the mass and taking of pictures, we were invited to the MCCJ gathering where we were made aware of the happenings in the Province in particular and in the Comboni Family in general. After this, we shared a family meal together with the MCCJ and our families.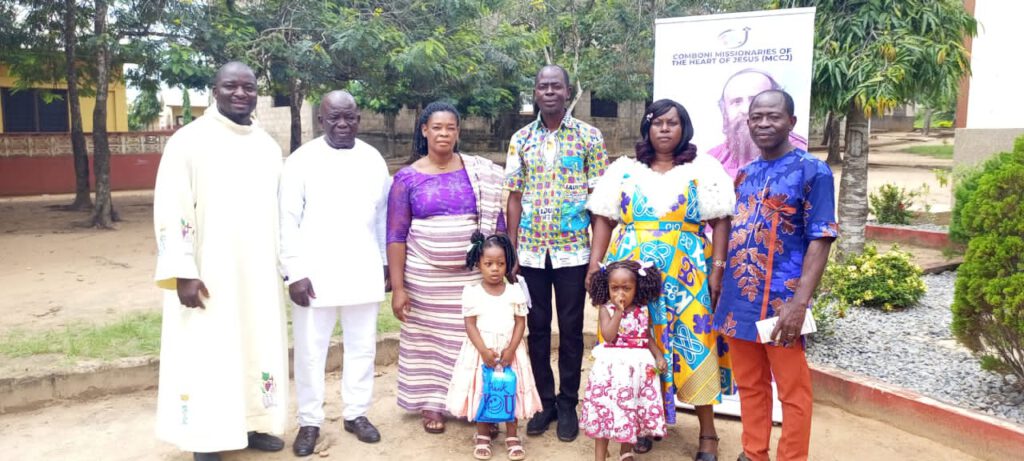 We thank the Lord for the celebration. We thank the MCCJ family and our families and friends who have been with us. May we become "saint and capable" CLM.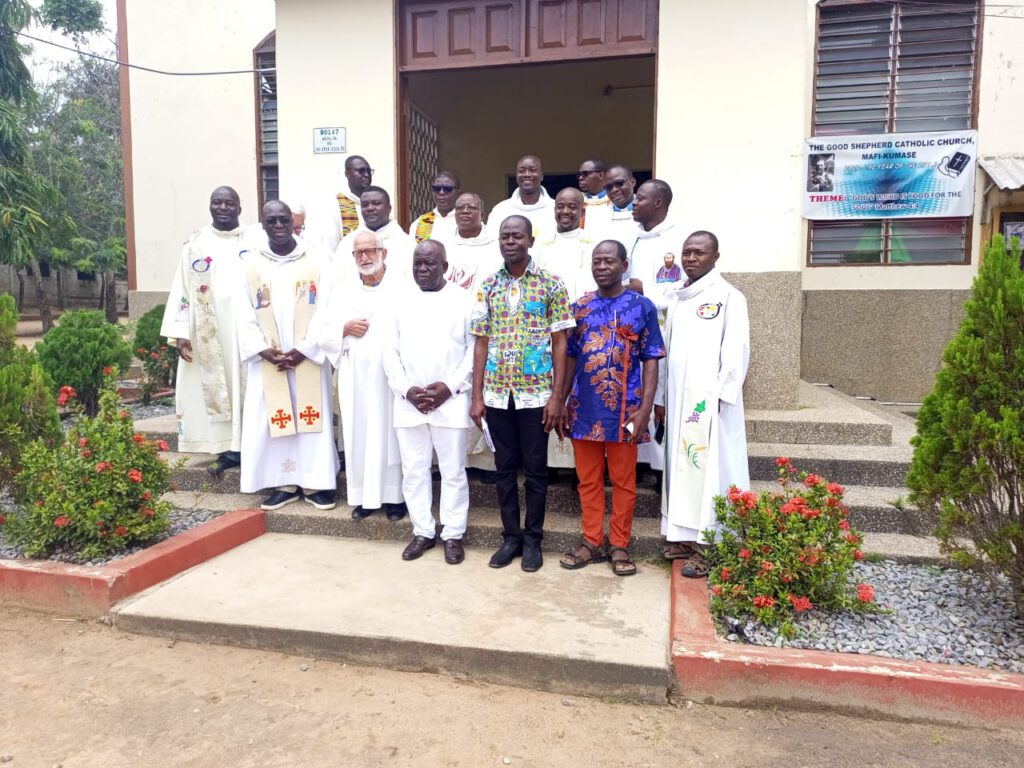 St. Daniel Comboni, pray for us.
For the three, Justin Nougnui (CLM).