At the end of November 2022, we received the visit of our National Advisor, Fr. Enzo Balasso, MCCJ, who was in Guayaquil to promote the Calendar 2023 of the Comboni Family in some parishes of the Archdiocese, in the month of August 2023, which is dedicated to the Laity and there is a general invitation to participate in the CLM.
It was a very pleasant opportunity for our lay community to accompany Fr. Enzo in these visits of parish groups from the periphery and priests from the north of Guayaquil, Fr. San Lucas Evangelista, from Mucho Lote; Fr. Jesús El Buen Pastor, from Vergeles; and, Fr. Nuestra Señora del Rosario de Chiquinquirá, from Vergeles, in which we took the opportunity to give small talks and reminders of the various missionary animations carried out in previous years.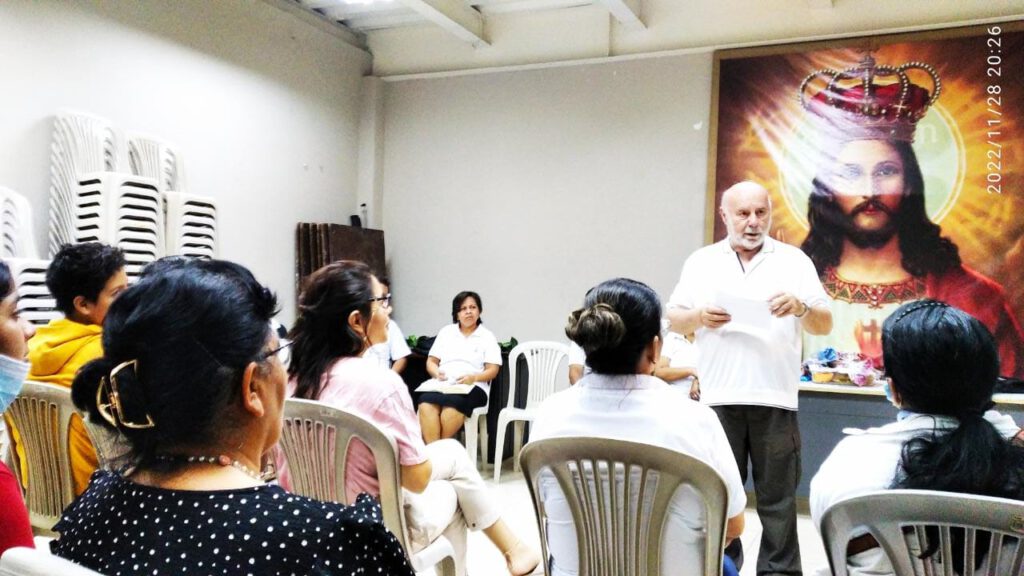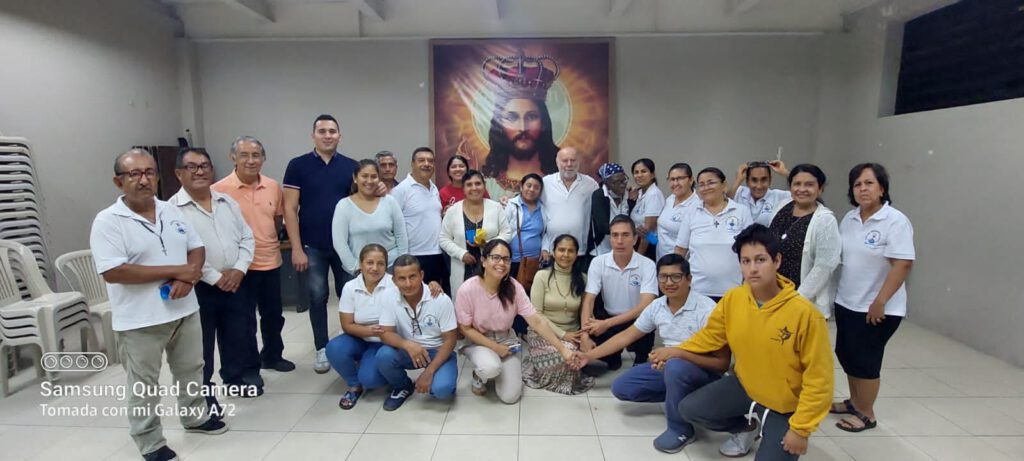 In the same way, since this year we have maintained a space for living together as Comboni Family among the priests, confreres and lay people who are in Guayaquil, through a monthly Mass and sharing, which is held on the last Tuesday of each month; and this time we did it with our National Advisor.
Among the pastoral activities that the CLM develop is the accompaniment and participation in the parish Immaculate Conception of Guayaquil, as Extraordinary Ministers of Holy Communion, which during this year we went to the preparation and formation for the renewal of the ministry at the Archdiocesan level, being so on Saturday, December 10, 2022, the ceremony was held in the Cathedral of Guayaquil celebrated by Bishop Gustavo Rosales, Auxiliary Bishop of Guayaquil.
We have had space for vocational promotion and awareness of our CLM movement, such as, on December 17, 2022, the participation with the group "Roots of Hope" in the Christmas sharing for children and families of the "Valdivia" sector; and, on December 18, 2022, we will celebrate the mass of thanksgiving for the CLM International Day in the Verbo Divino Parish, currently Comboni parish, both areas known as periphery of southern Guayaquil where families of low economic resources live.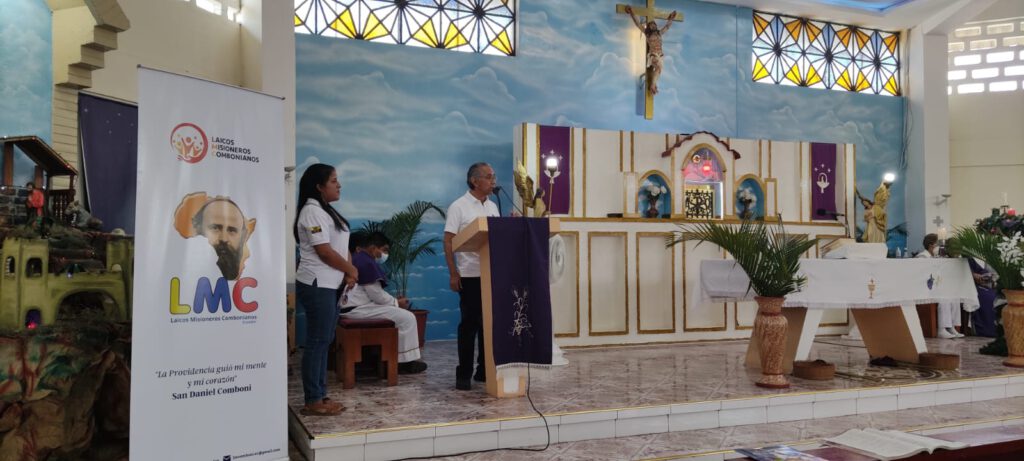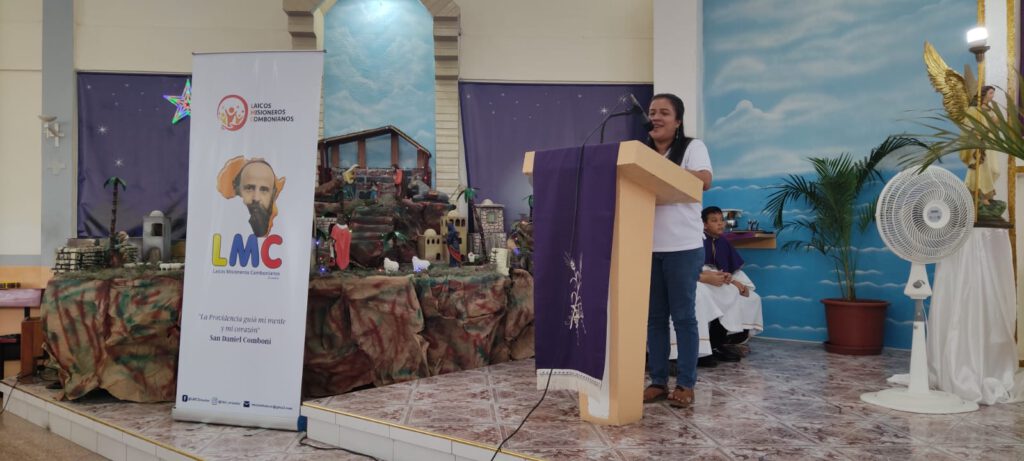 In addition, on Friday, December 30, we will be sharing with the different missionary and pastoral groups that meet at the Afro-Ecuadorian Cultural Center of Guayaquil, in order to meet as a family and with other lay people who share our Comboni charism.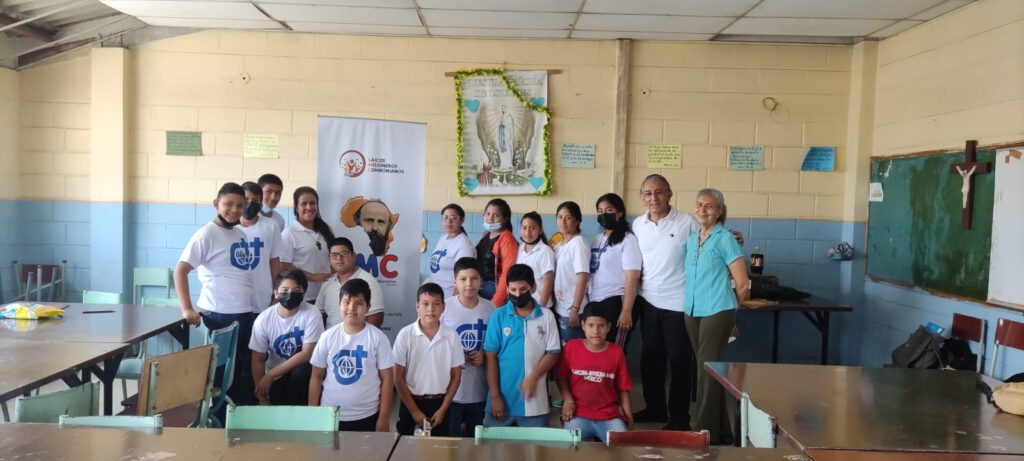 Happy Holidays to all!
Abg. Susana Ortega Delgado, CLM