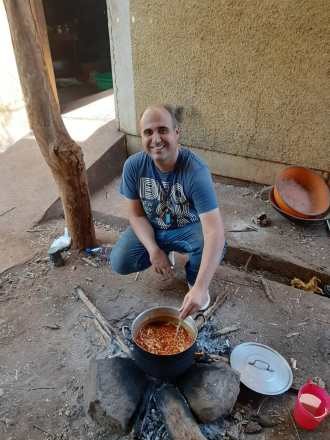 Ethiopia is a country very different from the rest, in many aspects. Among them, its own calendar, both civil and religious. Christians follow the Orthodox calendar (both Orthodox and Catholics), in which Holy Week began yesterday, Sunday, April 25 (day 17 of the month Miaziah for Ethiopians).
In these days we have been in Lent, a period characterized by fasting and by the personal and voluntary commitment to abstinence in order to rethink our way of life.
However, our people have been suffering from forced fasting for weeks now. Since the conflict became radicalized and negotiations to reach a peace agreement in our region broke down, thousands of families of all ethnicities had to leave their homes, and it was then that this imposed period of true penance and abstinence began.
Abstinence from food, because they fled with the clothes on their backs, thinking that it would be temporary; and they spent days, if not weeks, without being able to enter any village, wandering through the forests, without eating for long periods, in order to feed the babies and the youngest children with what little they had. This forced fasting has kept them with hardly any strength for more than a week, and malnutrition has surfaced, as well as related health problems.
Abstinence from shelter, because they did not even have time to find something to cover themselves with. No blankets to protect them from the cold and humid night in the forests, nor from the suffocating heat of the days in the sun. Moreover, forced to sleep on the ground, with nothing to rest on and nothing to cover them; exposed to all kinds of animals and insects, especially the mosquito, which has wreaked havoc, leading to a major resurgence of malaria, which is now manifesting itself.
Abstinence from health, since the aforementioned situations, as well as stress, worry, fear and anguish are causing the flourishing of all kinds of physical illnesses, as well as worsening psychological health, especially of the most vulnerable. Hopelessness has a negative effect that I could not even imagine, and that also materializes in the body.
They are not only exposed to inclement weather, but also to attacks from the militias of different ethnic groups, from those who, out of desperation, are engaged in looting, from those who want to profit from the conflict. Life is so fragile in this situation that it seems to have lost all its value.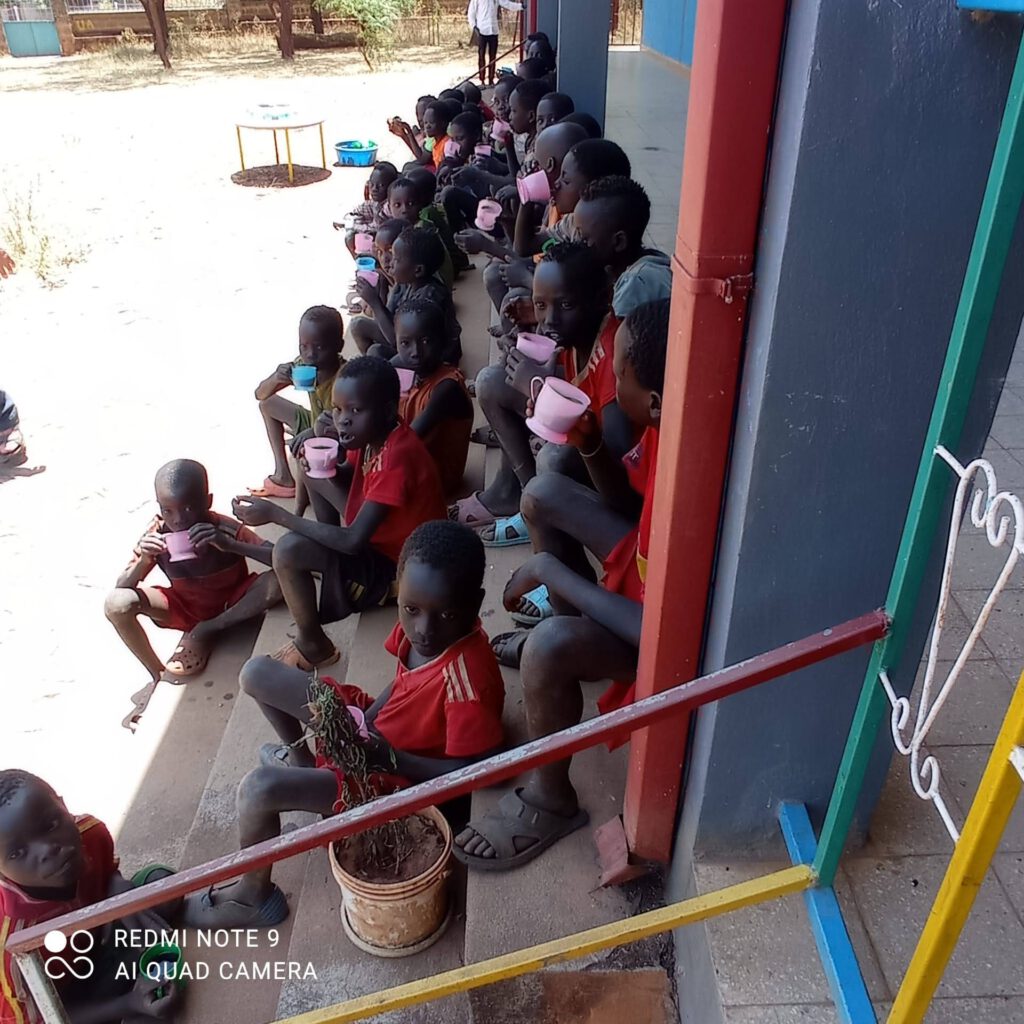 Tomorrow the Holy Week will begin with Palm Sunday. With the absence of almost all of our people, with the uncertainty of whether we will see many of them again, and with the suffering that is taking root in our hearts. The Passion and Death of Jesus makes more sense than ever at this time when, for hundreds or thousands of people, every day is a Calvary.
For this reason, the Last Supper has to regain its full meaning, when Jesus, before beginning, began to serve his own and washed their feet, a gesture understood in his time as a humiliation of the one who must revere the one who is above him. However, He gave it a new meaning, staging one of the greatest works of mercy that exists: let our faith in God serve us to seek to serve and not to be served. We cannot remain impassive before the suffering of our brothers and sisters. May the suffering of our people (understood from the universal fraternity) not be alien to us, but "neighbor".
From our mission in Gilgel Beles, from the beginning we opened our doors to the thousands of refugees in the forests around our area. With the limited means we had, searching even under the stones, and with the collaboration of our diocese in Ethiopia, as well as of the local government ( little collaboration due to the number of needs) we tried to alleviate the little we could reach, focusing mainly on the most vulnerable.
For the sick and the pregnant women we set up an emergency medical post, which is always overwhelmed by the numerous cases of malaria, typhus and typhoid, serious skin problems, pneumonia, severe malnutrition, etc. For the children we set up a daily canteen, which unfortunately is almost always overwhelmed by the needs.
The means are insufficient, the forces weaken, the number of people arriving daily increases, the needs multiply, the days go by and the situations deteriorate. But at the end of the day, when our hope is about to be exceeded, we realize that all the children have received at least one meal, the sick have been medicated and at least recognized, the women have received care, and the distribution of clothes and means to protect themselves has been completed. Where there was no food for all, it arrived, and where there was no plan, the solution emerged.
As St. Augustine said, "work as if everything depended on you, trust as if everything depended on God". These simple day-to-day miracles are what make me recognize that in spite of the fact that we are so foolish as to spoil His work, God continues to take care of us and protect us, especially when nothing is left, "God alone is enough".
With this bittersweet feeling of confidence on the one hand, and of discouragement for the situation on the other, we begin Holy Week, with our eyes always fixed on the Resurrection, that is, on the confirmation that in spite of everything, goodness and forgiveness must always have the last word. And it is difficult to believe it with what people are living, but was the resurrection expected?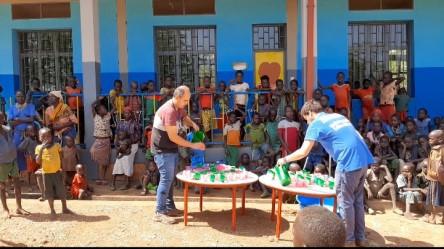 Because, if these "unexpected miracles of everyday life" are not a sign that there is a God who overflows with Love, "may God come and see".
David Aguilera Perez, Comboni Lay Missionary in Ethiopia