After lowering the incidence by the number of cases of Covid we returned to have our face-to-face meeting in Granada the CLM of southern Spain. Always respecting the use of masks and ventilation indoors but looking forward to meet again and share.
This weekend we also have the presence of several candidates.
In these cases we divided the meeting into several moments. In some we were all together and in others separated in order to advance in the different things that we established for ourselves.
We began with a time of prayer where we put ourselves in the presence of the Lord, pray for the reality that surrounds us and give thanks for it.
On Saturday morning we were all together sharing a topic on Comboni Spirituality (CLM, candidates and some Comboni Fathers). It was a nice time where we could share how our spirituality marks our vocation and many of our life experiences. Spirituality is nourishment and sustenance in our choices and supports us in difficult moments and in making important decisions.
In the afternoon we went to celebrate with the Comboni Sisters the 150th anniversary of the foundation of the Institute. They had prepared a very nice event where 4 of them presented the importance of women and the mission from various points of view. It was nice how, without having foreseen it previously, they spoke about many of the things we had discussed in the morning, illuminating it with their life experience as Comboni Missionary Sisters.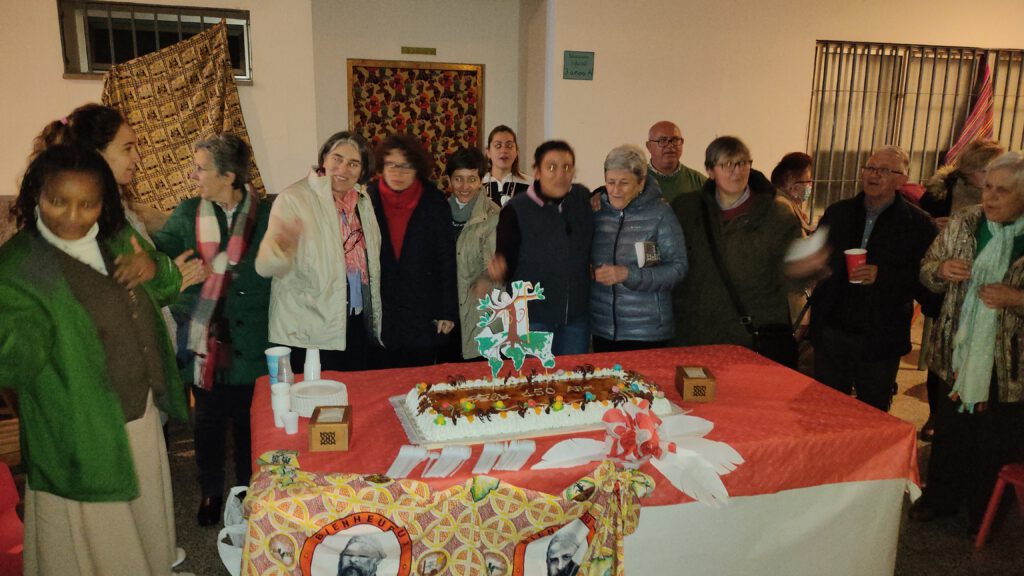 Later we went to celebrate a Eucharist of thanksgiving in the parish where they are present for these years and ended the evening with a fraternal agape.
On Sunday, in addition to the time of prayer, we divided to work in parallel CLM and candidates. On the one hand to work on future commitments and review life as a community and on the other hand the candidates had the missionary testimony of Carmen Aranda in Uganda.
We ended with different topics, among others the campaign about our opening of missions in Kenya and Mozambique and the next meetings.
A very well spent and beautiful weekend.
Alberto, CLM Spain
We leave here the video that the Comboni Sisters put at the beginning of their talk that explains very well these years of the institute and the illusion to continue walking at the service of the mission.