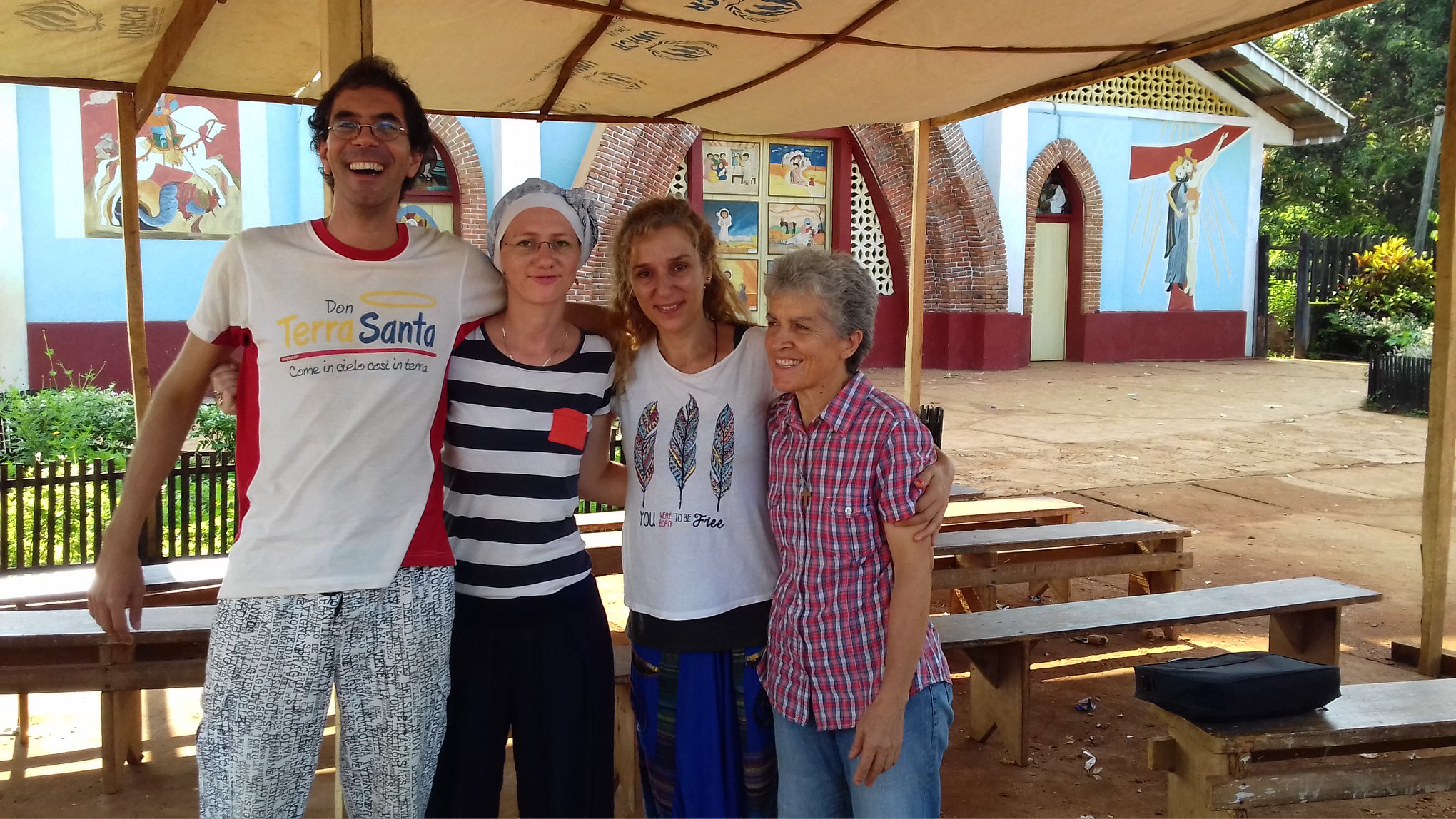 The CLM María Augusta writes from Mongoumba, CAR, for her parish paper – The Astrolabio.
Dear Fr. Orlando,
How are you? I hope the new year started very well and so it will be to the end. A happy 2019 to all the parishioners and to your family.
Last week I had malaria, but, by God's help, I already recovered. The rest of the community is well.
Fr. Samuel left today for his vacation. We ask God that it be a good one and that he may return full of pep and courage to continue the mission entrusted to him.
On December 17 and 18 the Cardinal came to visit. The people of the parish were delighted! A large crowd gathered when he arrived… many people of other denominations also came. For the Eucharist the church was full, and lots of people were gathered outside as well. It lasted five hours! He spoke very eloquently on the problem of likundu* (witchcraft) and other problems.
Ana and Cristina were in Bangui and Simone was in Italy, and I was with the priests to receive him. With God's help all went well! I hope people will put into practice what they heard. He visited the 10 parishes of the diocese. Ours was the one before the last. He ended his visitation in the cathedral of St. Jeanne of Arc, in Mbaiki.  I know that he ended up being very tired, but happy with the participation he saw.
Last time we were in Bangui, at the supermarket we met a policeman from Janeiro da Cima (a place in Portugal). He said that he had already heard that there was around a missionary woman from Janeiro de Baixo (a neighboring place). It was great! He told us that there were soldiers stationed around the airport and yesterday we went to visit. They gave us a great and happy reception! They also gave us medical supplies and invited us to lunch. God willing, we will go tomorrow.
The results of our students are not encouraging and we hope they will improve during this quarter.
I know that you have seen and listened to many reports, none of them pleasant, about our poor country. By God's grace, here we are at peace, but we mourn with our brothers who are being massacred!
We don't know yet when we will return to Mongoumba…
Let us continue united in prayer.
A great missionary hug from all of us, to you and to all the readers of Astrolabio.
CLM Maria Augusta in Astrolabio
Year 5 – #139 – February 3, 2019
Parishes of Cabril, Dornelas do Zêzere, Fajão, Janeiro de Baixo, Machio, Pampilhosa da Serra, Portela do Fôjo, Unhais-o-Velho e Vidual
* The problem of likundu is that people are falsely accused of witchcraft and then they are brutally murdered.