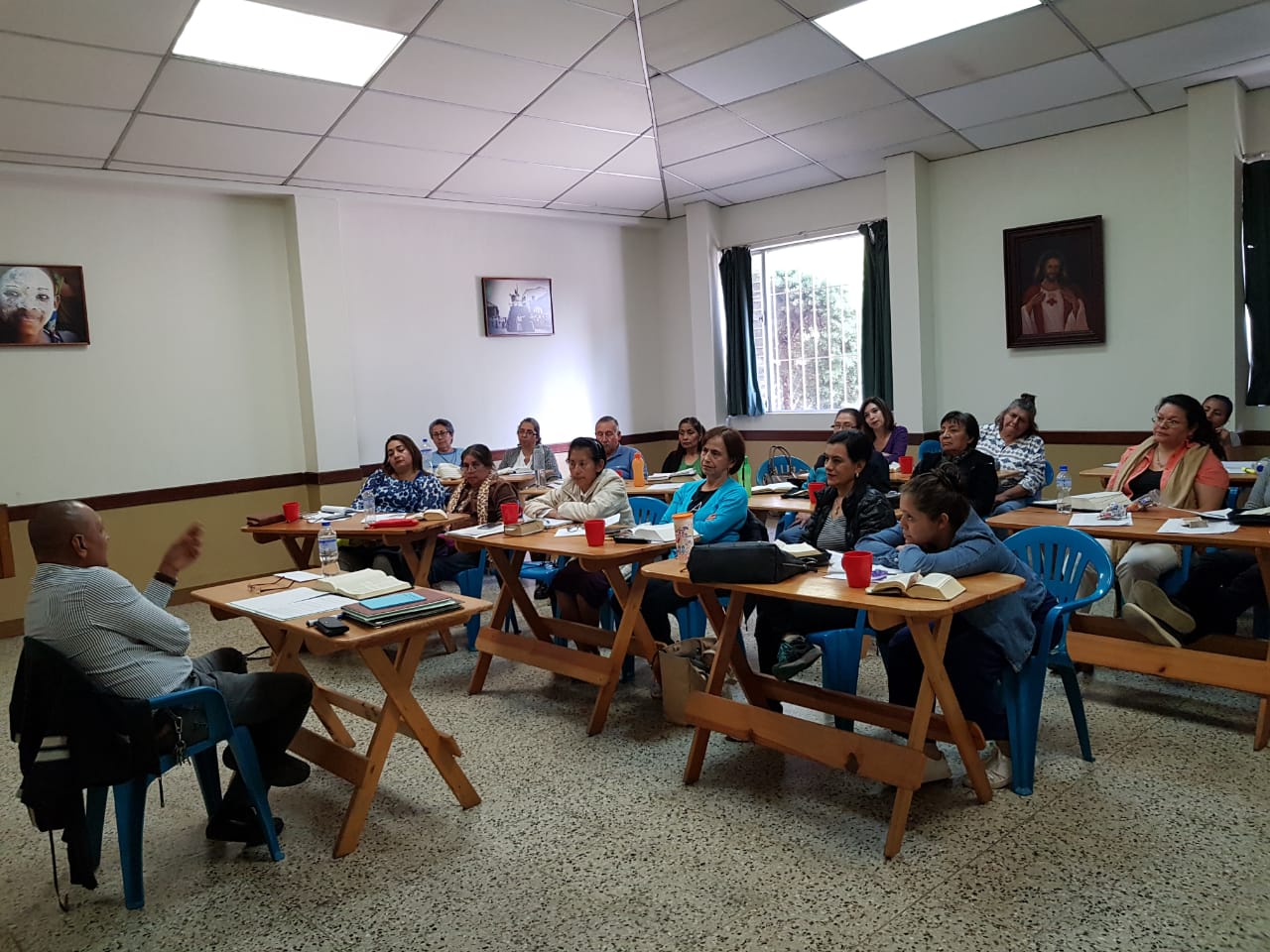 Last weekend, February 9-10, the CLM of the PCA in Guatemala enjoyed the gift of the annual retreat. It took place at Casa Comboni in Guatemala City.
The lay participants were 18 and it was organized by Bro. Humberto Rua, our moderator, and by Fr. Victor Hugo Castillo, who kindly prepared the topic for the meditations of the two days.
The objective of the retreat: to take a spiritual time out in order to recollect within ourselves the essentials of missionary life and gather strength to face the activities of this year.
On Saturday, scrutinizing the Word of God in the Gospel of Mark, we reflected on Jesus as the Son of God:
* The Good News is Jesus of Nazareth, man and God, crucified and resurrected, Jesus as the Lord of History. Starting from this truth, the mission of the Church consists in speaking of God, not only creating communities, but also leading people to make a profession of faith. It is to re-establish hope which is so fragile in our days, and return dignity to those who do not believe they have it.
* The Baptism of Jesus and ours, that makes us Children of God, even though it gives us the Spirit, nonetheless it does not exempt us from temptations, hence we must defend us with the Word and here the proclamation begins.
* In the temptations in the desert Jesus defeated the Devil by the strength of the Spirit. The missionary is not super-man or super-woman, but it is their human experience that makes them able to help others. Vocation is a daily struggle and conquest, a pathway between temptations and victories.
Following, we had confessions, adoration of the Blessed Sacrament and a time for meditation and silence. We did not forget about a time of enjoyment which is only possible in Godly endeavors.
Sunday, "the Mission," the great gift of God to us without our deserving it.
* Mission is born when the disciple feels called by the Father. He then goes looking for his brothers everywhere. This love is not selfish. The mission of the disciples is exactly the same as the mission of Jesus.
* Apostolic life does not consist in doing a lot of things, because Jesus already saved the world, nor by starting from what he did, but only starting from one point: the cross.
* The greatest wisdom: "Mission consists in teaching the Word of God, the Good News. Mission is not in giving things, because giving the Word is much more than anything."
* The activity of God is to be adored in spirit and truth. The missionary is a worker, cooperator of God, and proclaiming the Gospel is the proclamation of the truth that sets us free.
These were some of the points of the retreat. I could write much more, but in general terms, for in these topics we meditate starting for the Word.
We ended with a delicious lunch.
Blessed be God who has called us and gives us the ability to "go to the world and proclaim the Good News to all of creation" (Mk 16:15)
"Holy and able making common cause with the poorest and most abandoned"
(St. Daniel Comboni)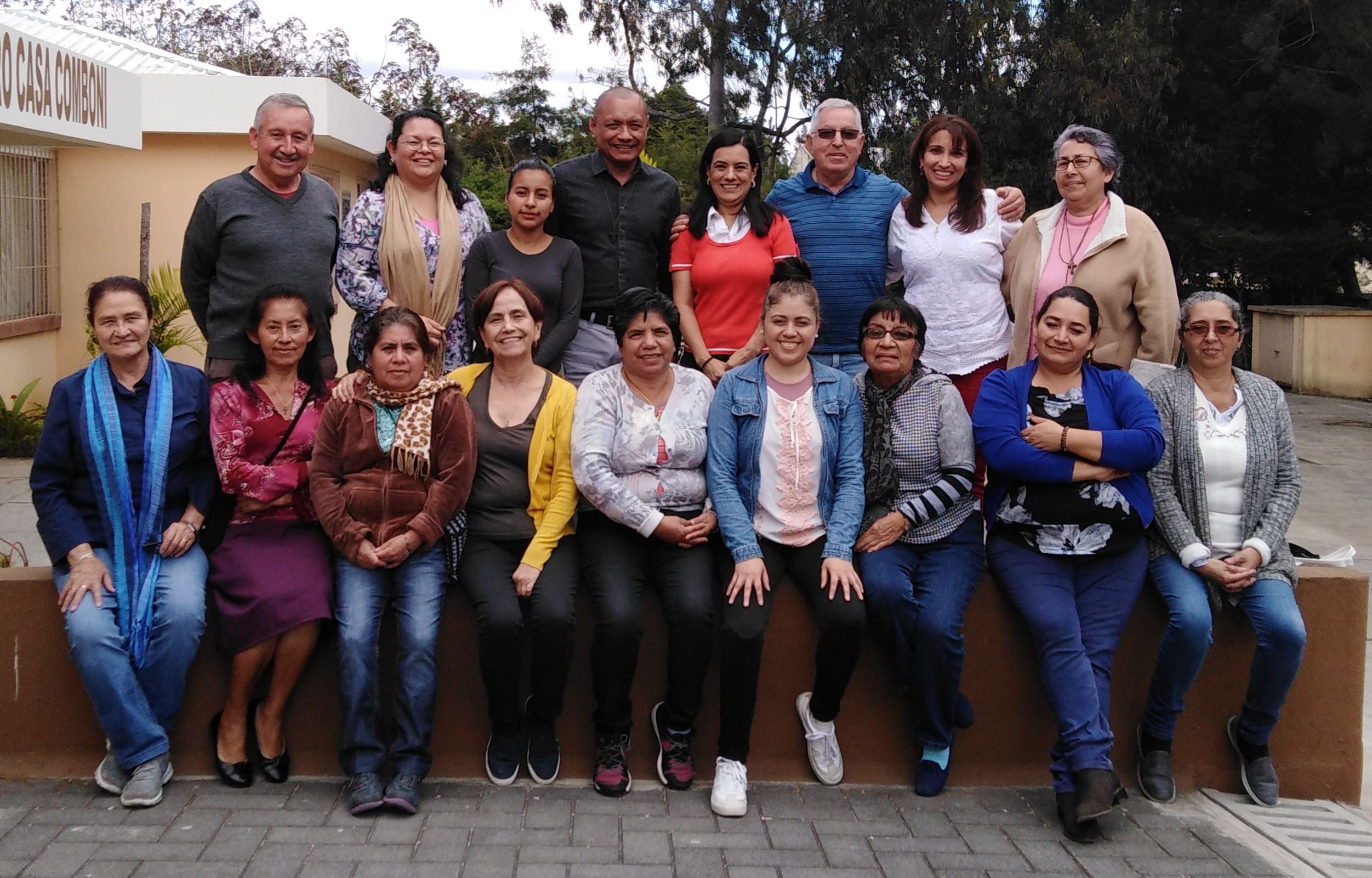 Lily Portillo, CLM-PCA