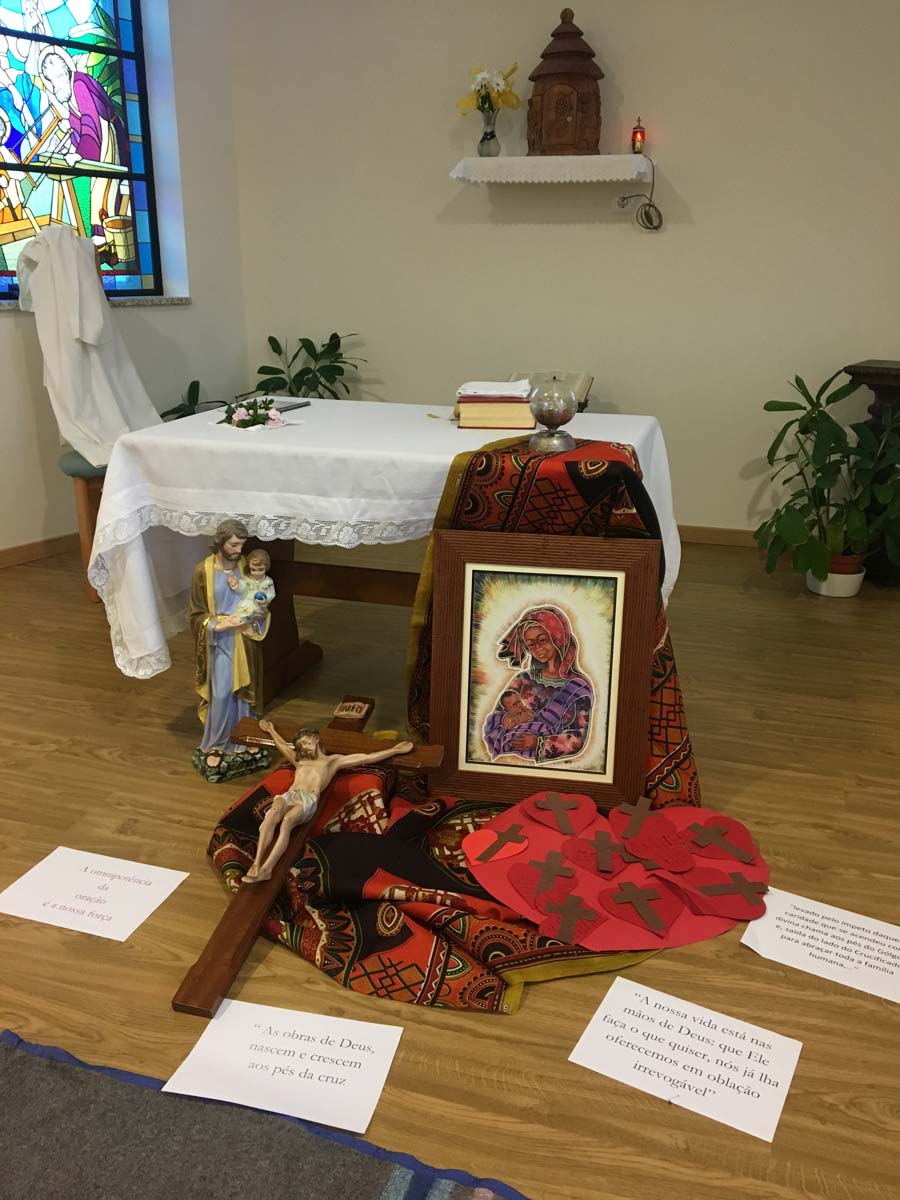 The 5th formation meeting of this year took place in Viseu on January 18-20. Comboni Sr. Carmo Ribeiro directed this weekend so full, so rich, so intense, on the theme "Comboni: God, the Cross and the Mission."
We started with something that I considered very relevant and that made me understand immediately that it was going to be a good weekend. Sr. Carmo started by giving us a slightly different and more complete title: "Comboni: God, the Heart of the Crucified Jesus, as the Good Shepherd, and the mission". And from that we began to see the true greatness of Comboni and of his charism.
On Saturday we explored those that are and that have turned out to be the supporting pillars of God's living presence in Comboni. First of all, Trust in God and the deep conviction that his life is from God. Comboni always made time for prayer, silence and, even in times of tribulation, he trusts completely and surrenders his life to the hands of God. Comboni's vocation comes from there and he always makes recourse to him, he always lives in him and finds light for his path. This deep relationship fascinates me and shows me how far I still am from this commitment of life and this trust.
Secondly, the love of the Pierced Heart of the Good Shepherd gave identity to the Comboni charism. From this mystic experience of prayer rises this strong connection with the pierced heart of the Good Shepherd, and from this heart Comboni drank and drew strength and from here his vocation and his commitment to mission grew. This is the heart that shaped the life of Comboni and that should always shape ours. May we be capable of this trust and surrender.
Thirdly, the Love of the Cross, the cross that saves us. This conviction that the cross, suffering, difficulties, when embraced, are life-giving! Comboni experienced being insignificant, embraced the cross as his bride, and was saved by God, because of his Love.
Then comes the Cenacle of Apostles, namely, the community as the center where mission becomes reality in the context of its richness, fragility and difficulties, with what each member is and is capable of giving of oneself. It means to know that community begins with me and that our vulnerabilities cement our community more than our talents.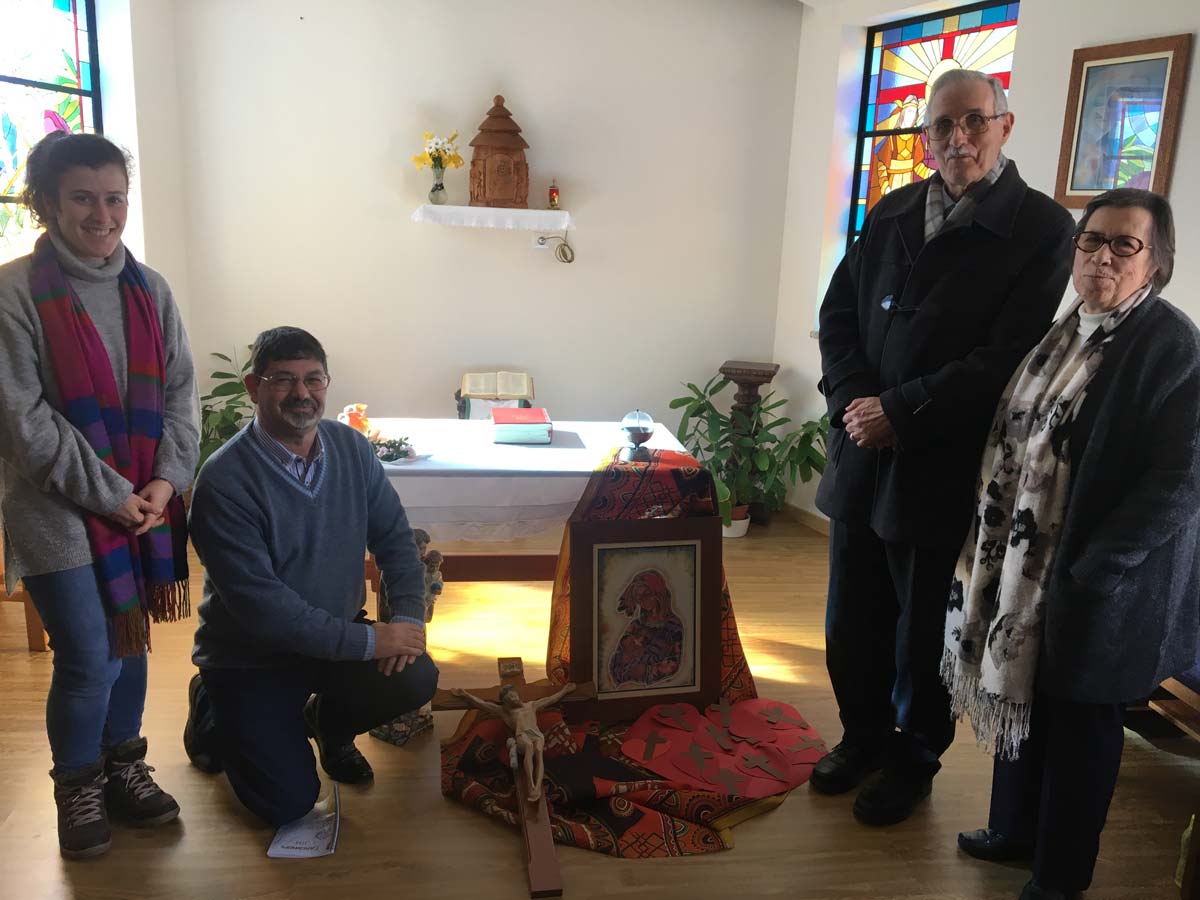 In the fifth place, Mary, as Mother of the Church and Mother of Africa, who prepared and then always followed her son Jesus, is also part of the cenacle. In Mary Comboni sees the mother of the Black race and the support of his missionaries. And it is in her that we, too, must look for our inspiration, help in our doubts, and place our lives in her hands.
Then comes St. Joseph, another pillar of the Comboni charism, he who protected the great treasure, the best God had: Jesus and Mary. St. Joseph always protected and administered his God given goods who were never his own, in silence, right intention and care that they lack nothing.
It is also in prayer and zeal that we find the other pillar of Comboni's life in God, the conviction of the importance and strength of constant prayer and the determination to always watch over and protect the mission.
Finally, and not less important is the feeling of being Church, of belonging, of being one with the others. Above all, was the obedience and respect for the decisions of the Church, without ever forgetting the mission God had given him in order to achieve the Plan for the Regeneration of Africa.
Well, above all I treasure in my heart all these pillars of Comboni, and I feel that I must have them in my life as well. It was a very intense day, filled with things shared and a lot of learning. We need to lift all of this in prayer so that the journey will shine with the life of Comboni.
We closed the afternoon with a prayer, a sign over joys and crosses, a community prayer, where I felt this cenacle described by Comboni, where our frailness, joys, crosses and fears were shared with Jesus and one another. It was an incisive prayer, intense where I was able to see the reflection of the face of Jesus.
In the evening we saw "Of God and Men," About a community of monks in Algeria, who lived through the difficult decision of leaving or of staying with the people and the mission to which they had been assigned. It is a very harsh movie, full of life, about faith, community, dedication, mission… It deals with how the love of God becomes present in each one of them and with total donation within each one's frailty. The film, in a way, helped us to visualize the Comboni style of life we had discussed during the day.
On Sunday we heard the witness of Sr. Conceição. I treasure in my heart her intensity in speaking about mission, the marvels worked by God in her mission place and the feeling of risking it all in the name of mission. This risking at times looks like pure madness, but always with that trust in Jesus and in Comboni.
Besides all this, that was a lot and very good, we enjoyed a very fortunate weekend, when we shared coffee at the Comboni Sisters' house where we were so kind to us. We enjoyed the presence of Fr. Luís Filipe, who stayed with us the entire weekend sharing his witness and of Sr. Conceição who shared so much about herself with us.
We also had the joy of sharing the Eucharist with Artur Valente, Fr. Luís Filipe and Sr. Conceição and so, in a way, to commemorate the beginnings of the CLM.
I could continue to write about what I experienced, felt and learned during this weekend but above all there is the certainty that Comboni's life was intense, impacting, and that his faith led him along the most beautiful paths of life and of mission.
May I assimilate all this learning and pray to God to guide my way.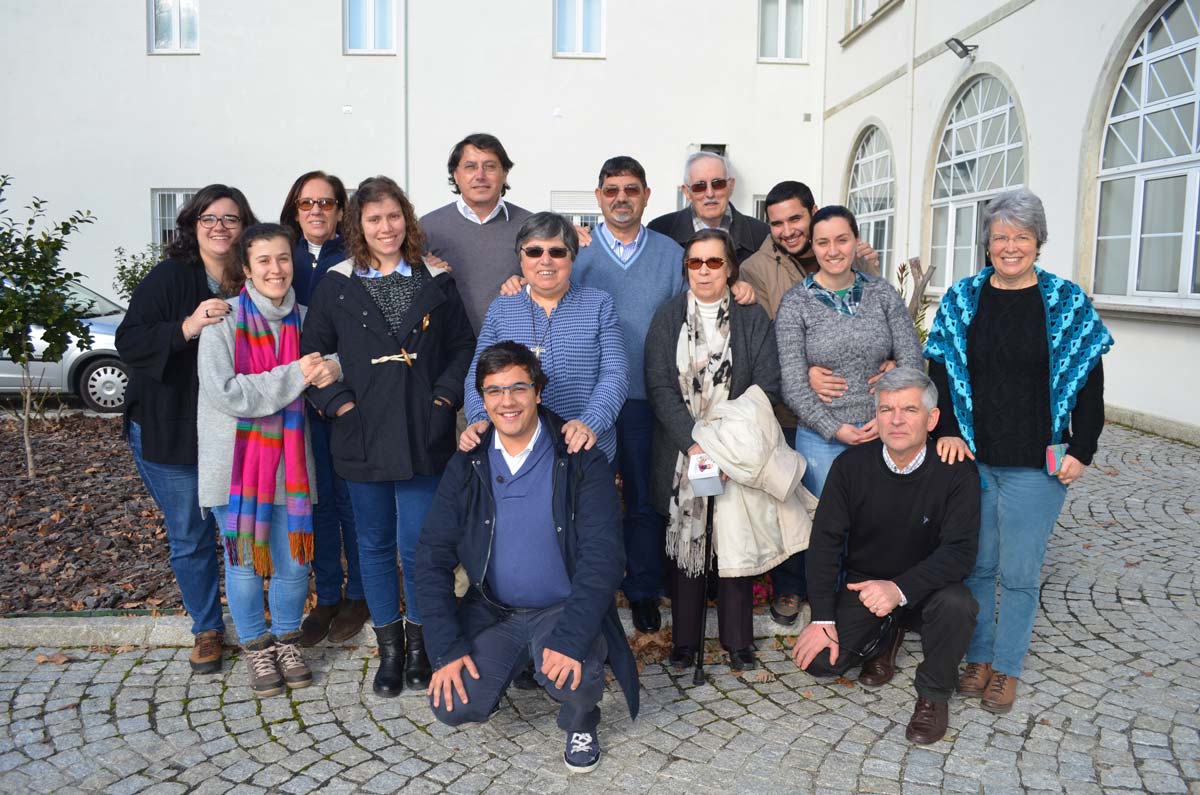 Ana Isabel Sousa