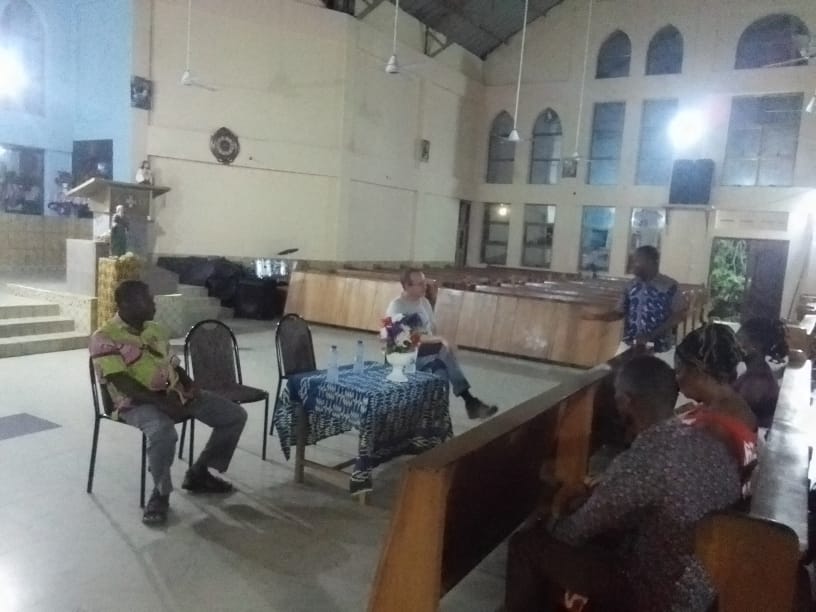 Taking advantage of Alberto's visit in the province, we moved across Ghana-Togo-Benin to share our vocation with Friends of Comboni/ Amicale and also to some communities.
On the 26th November 2022, after a meeting with the CLM group in Ghana, Alberto, Justin and Frank started the tour. The first interaction was with Friends of Comboni in St. Paul Catholic Church of Nkanfoa, Cape Coast (Rep. of Ghana). It was a motivating exchange between us. In the presence of Father Boris and two Scholastics we shared with our friends our reality as CLM encouraging them to take a step ahead and start the CLM journey.
On the 27th November, first Sunday of Advent, with a proposal of Father Antoine, a formator in the Scholasticate and Vice Provincial, we divided ourselves to accompany the fathers for the Eucharistic Celebration. Alberto stayed at the main station with Fr. Joseph, Frank followed Fr. Boris to Akonomah (where we had two years ago a missionary experience) and Justin with Fr. Antoine at Edukrom. We were given the opportunity to do CLM vocation promotion.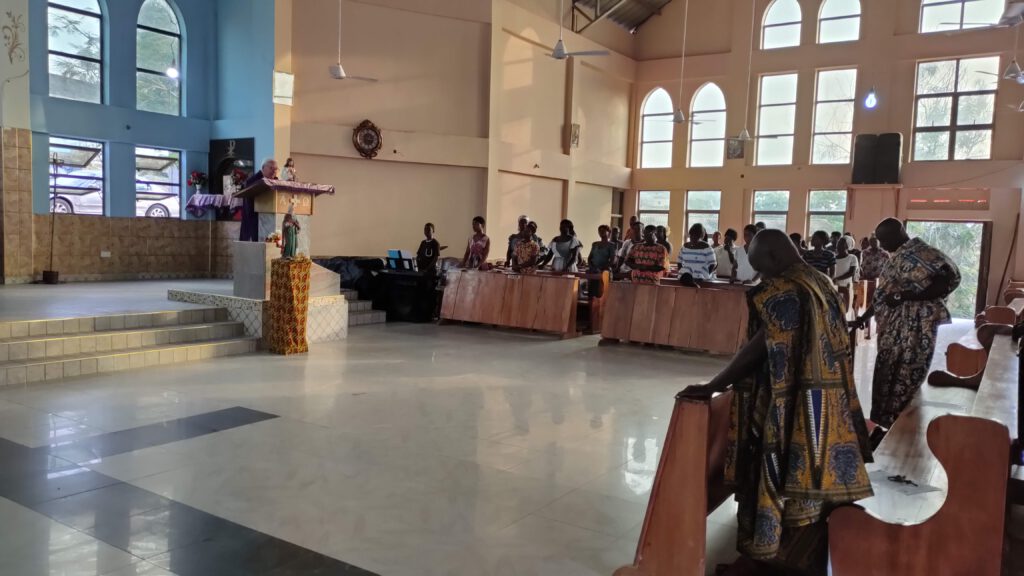 Back to Togo, on the 30th November, Alberto and Justin met another group at Adidogome, a group followed by Rev. Sister Elisabeth, CMS and Fr. Augustine, MCCJ. The group was very dynamic with the zeal of all its members ready to embrace Comboni charism as CLM.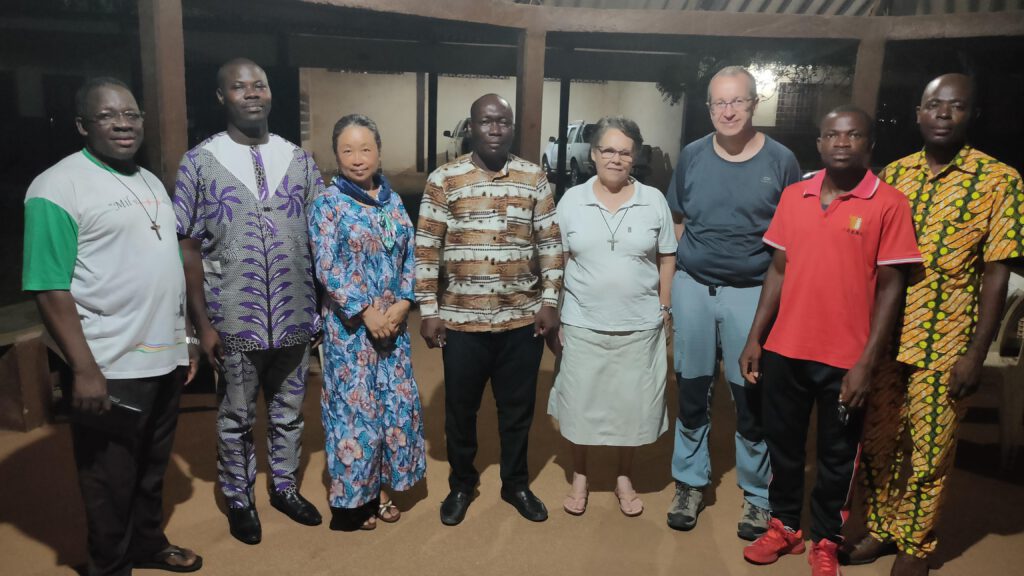 From 30th November to 3rd December, we stayed at the Postulancy living together with the fathers Anicet, Maurice and Tenías all MCCJ and the 20 postulants. We prayed, participated to the Eucharistic Celebrations and shared meal together.
On the 1st December, morning, Alberto and I went to visit the Comboni Sisters. We stayed together and shared some ideas especially about the group of Friends of Comboni which Sister Elisabeth was accompanying.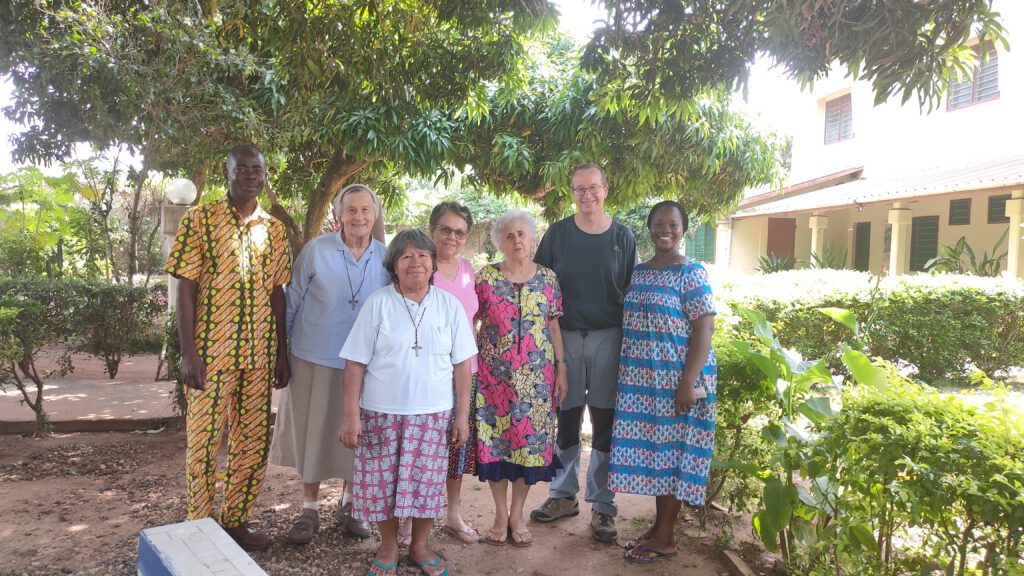 In the evening, we went to Cacaveli to share with another group of Friends of Comboni. Scholastic Joseph Atsou, responsible of CAM (Missionary Animation Center) was present at the meeting and promised to accompany the group.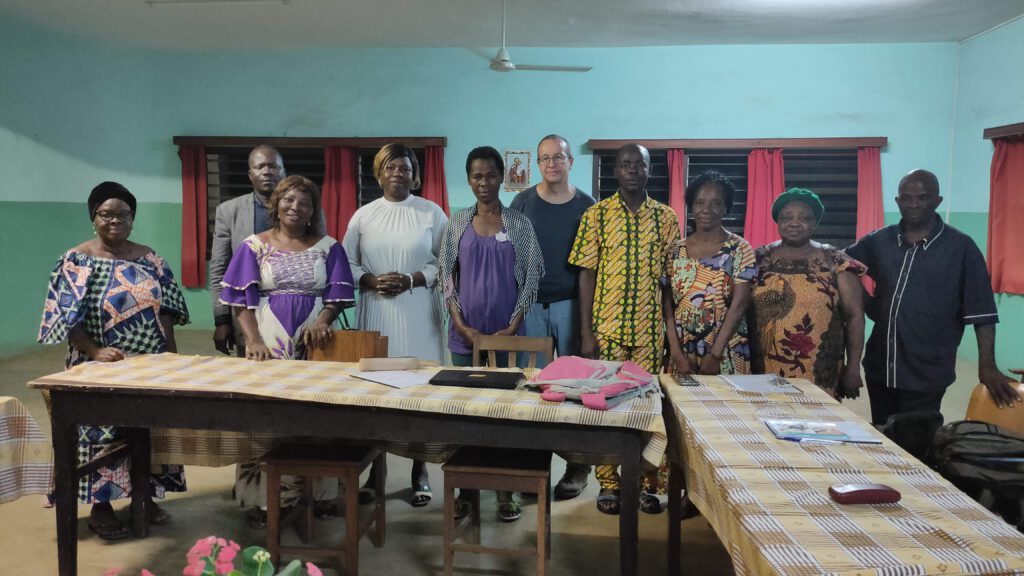 Before the meeting, Alberto and Justin went to greet Fr. Timothy, the Superior Provincial.
In Benin, after the CLM Assembly, Alberto, Justin and Brother Pascal visited another group of "Amicale" in Cotonou a group accompanied by Brother Pascal, MCCJ. Out of the bigger group, some members were very committed.
We took contacts from all the groups from Ghana to Benin and promised to continue interacting with them. We hope with divine grace, that soon, some will join the CLM group.
Justin Nougnui, CLM.