In the chapel of St. John Paul II in Krakow LMC Bartłomiej Tumiłowicz was officially sent on a mission to Africa.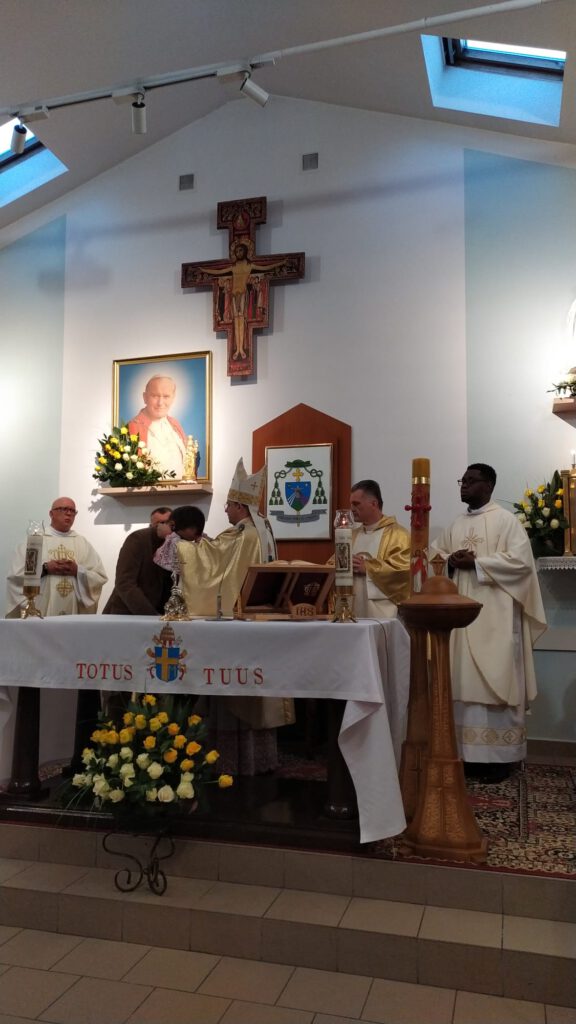 Bartłomiej Tumiłowicz took up the challenge of being a lay missionary on the continent, from where "the spring of the Church will come", as the patron of his parish, St. Pope John Paul II, said.
In his homily, bishop Robert Chrząszcz referred to the Gospel passage about the Apostles wanting to sit next to the Savior in His kingdom (Mark 10,35-45), noting that in order to get there, one must first put on the robe of humility during earthly life: – Do these words really turn the world upside down? Actually, it is not. It's just getting it back in order. Jesus often broke established patterns of thought in order to introduce the order of the Gospel, which was the guarantee of true happiness. He wants to free us from the desires that enslave us. Today He wants to convince each of us that our greatness is not about domination and possession.
The hierarch indicated, for example, the patron of the parish, who with love undertook the great responsibility that was upon him: – "Whoever would become great among you, let him be your servant." The patron of our parish community, St. John Paul II the Great. And we know that his greatness was not that he was pope, but he was great because he had an attitude of service. He wanted to serve man in the position where God had put him. Because the attitude of the service does not mean hiding in the shadows, not taking up positions or running away from activity. There is also no need to change work to a more servant one.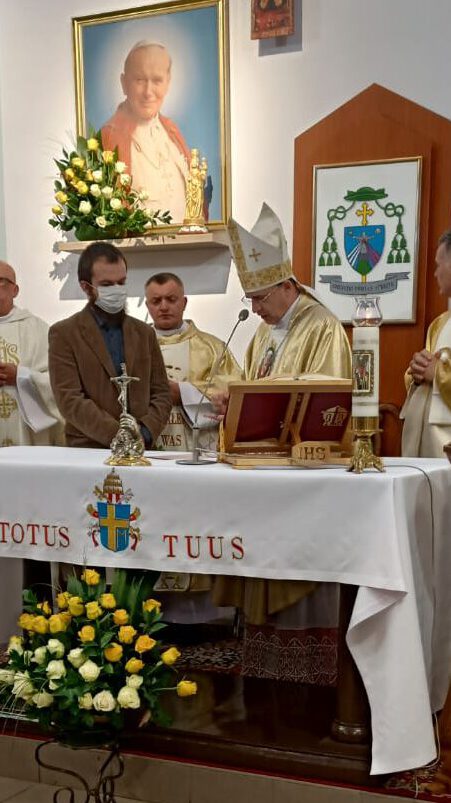 The clergyman emphasized that this humility helps us achieve great things. Referring to the task undertaken by the lay missionary, he remarked: – We know and believe that Bartlomiej is not going there to reign in order to suddenly be able to call himself a great missionary, or to consider himself important because "I will be a missionary". He is going there to serve. Therefore, this mission is great, very important. The more we have this will to serve, to give ourselves to others in our hearts, the greater we become in God's eyes.
The bishop said about the goals that the missionary has before him: – That is why today we remember St. John Paul II the Great and those other great saints who, through their service and their gift, showed greatness in simplicity and love for God. Today we also pray for Bartlomiej that good God will accompany him, that he will understand well this spirit of service, which will be very necessary for him there in his missionary work. That he could open the hearts of other people to Christ. But starting to open his own heart.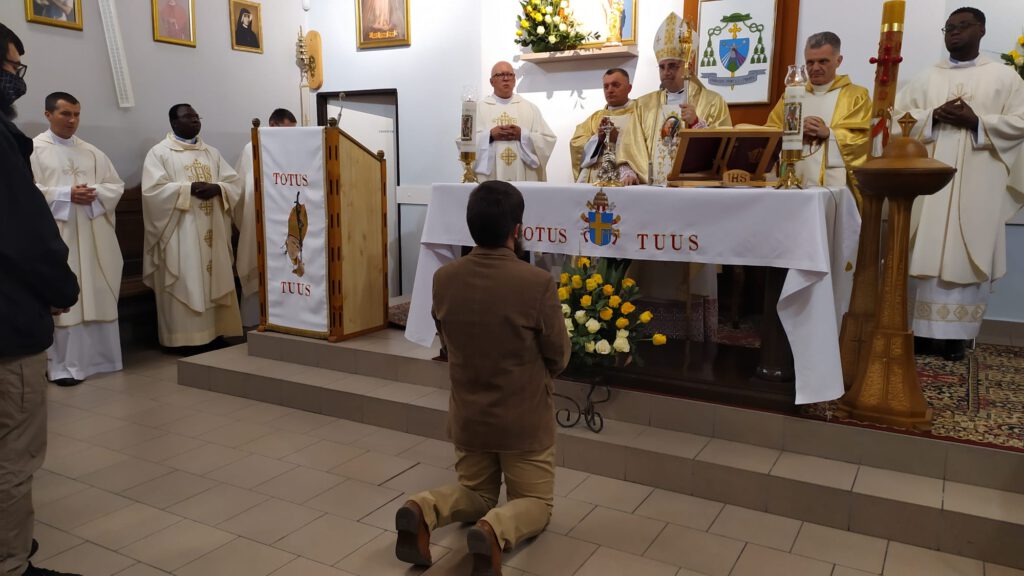 CLM from Poland