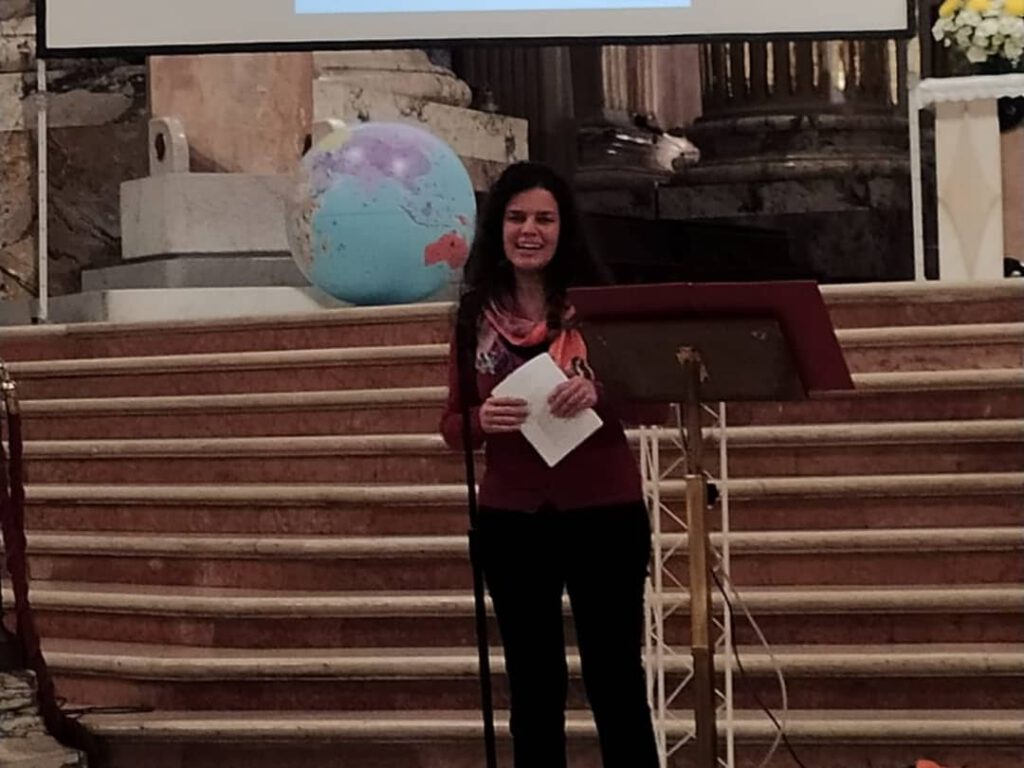 On Saturday, the 23rd October, during the Mission Sunday Vigil prayer in the Cathedral of Bologna, Linda officially received the blessing and mandate as a Lay Comboni Missionary in Kenya from the Cardinal Archbishop of Bologna Matteo Zuppi, the director of the Diocesan Missionary Centre fr. Francesco Ondedei and the whole diocese of Bologna. With her, Katia, a missionary of the Immaculate-Father Kolbe, also received her mandate for Brasil.
With Linda and Katia, today, "we all receive a mandate", said the cardinal, thanking them for their brave choice, which "encourages us, in turn, to take action, showing us that indeed it is possible, that we all can give our lives so that the Gospel may reach all corners of the earth, with no boundaries".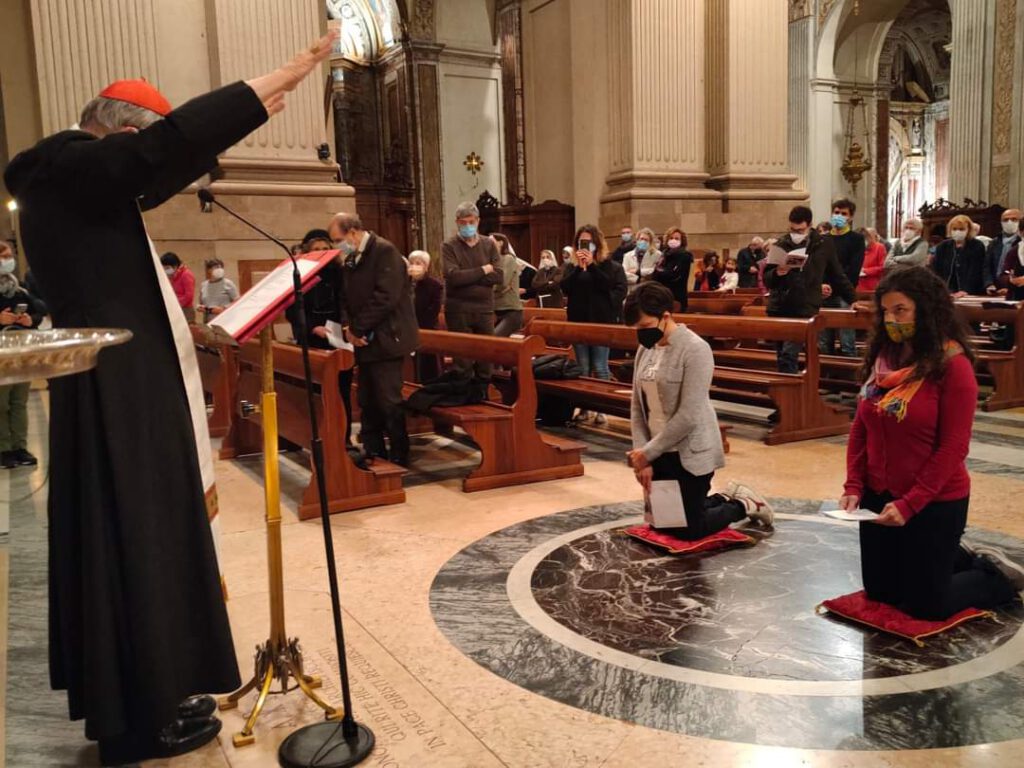 It was a very intense moment, not only for Linda but for the whole group of Bologna, which has accompanied her during these months of preparation and discernment. Significantly, our friends the missionaries of Villaregia, the community where Linda lived for a few months this year, were also present and took an active part in organising the same Vigil Prayer. And the words of the cardinal well reflected our own feelings and visions, as he continued: "Mission is all about being concerned not with my own sake, but OUR sake, caring for others, even those I haven't met yet (…) Mission starts when, full of His Love, I can feel the scandal of too much suffering and injustice, and I testify Jesus's love by living it myself and talking about Him."
And also: "At the heart of every missionary's life is brotherhood"… the exact opposite of what we experience in our daily life: individualism, everybody thinking only for ourselves and their own needs and fears… However, continued Zuppi, "if we are waiting to find all the necessary reassurances, the most right, undeniable truths, the tools to understand ourselves and to understand each other, these will never be enough"…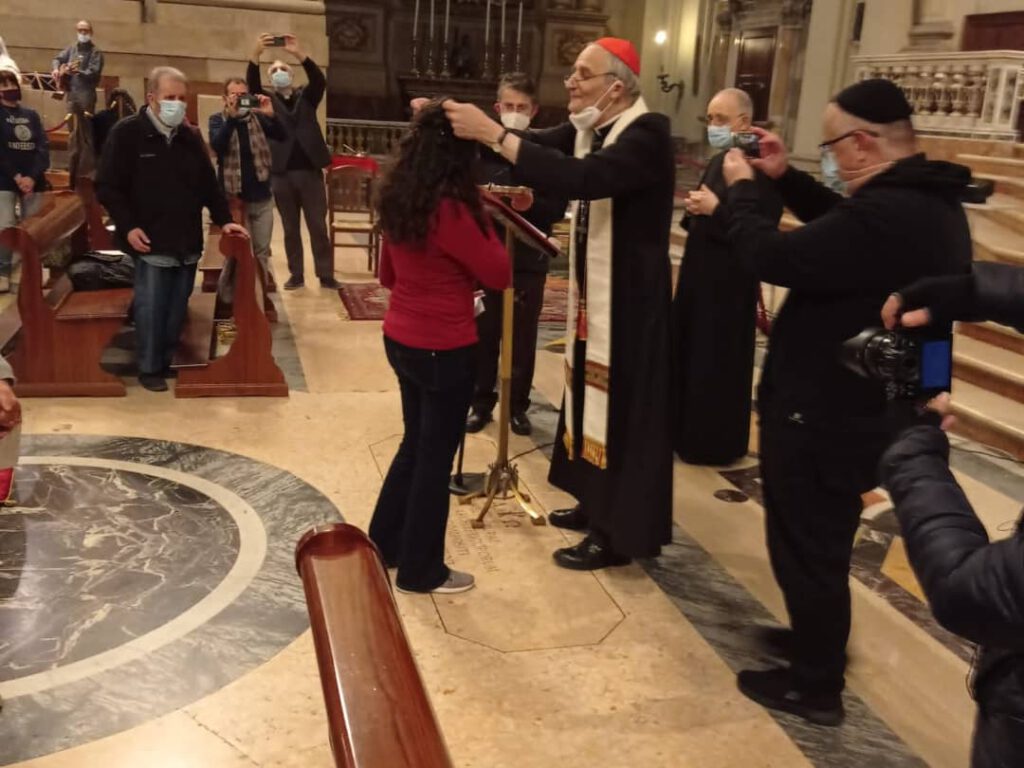 The cardinal reminded us that our mission does not begin only after we have found all the answers, but when Jesus's Love, which we have seen and experienced, does not let us remain silent or quiet in the face of all the suffering and injustice we see!
Linda, too, in front of the assembly, explained in a few words what motivated her to make her choice to become a Lay Comboni Missionary, in spite of the fears that often hindered her path towards discovering her missionary vocation. She recalled some significant moments in her journey of discernment, like when, in the capital of Sudan, Khartoum – where she was working as an English teacher – in her free time she used to give literacy lessons to a group of young refugees from South Sudan, as a volunteer in a parish that was run by the Comboni fathers. Seeing these adult students slowly becoming able to read and write, and getting better jobs as a result, was a source of great joy and satisfaction.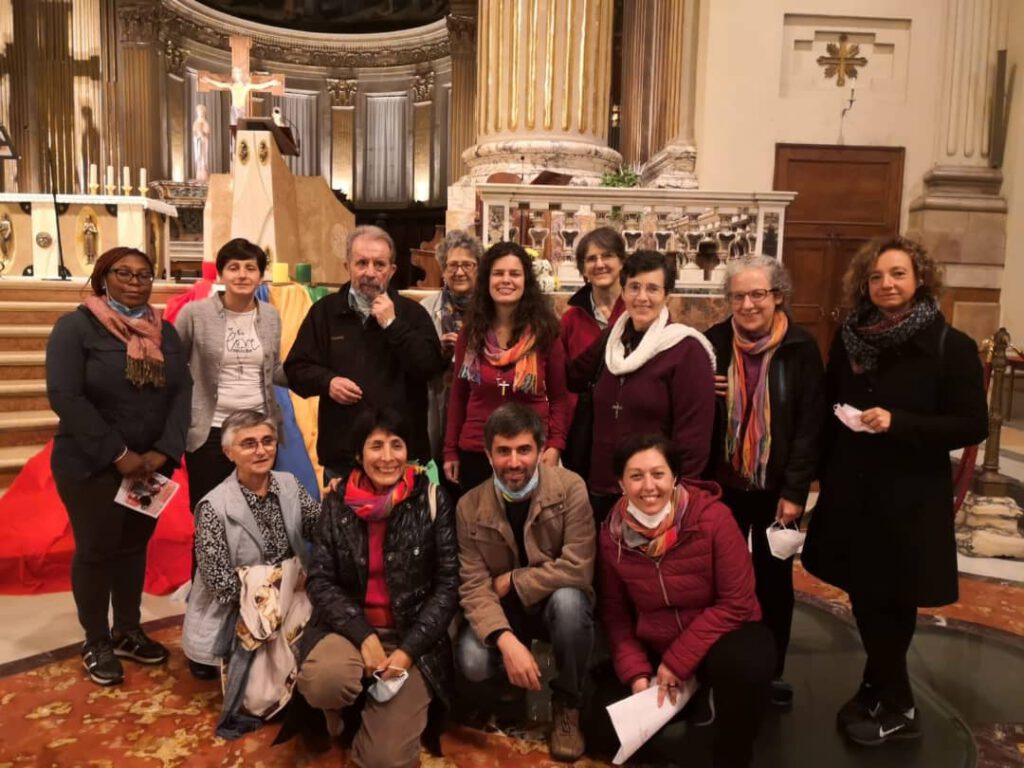 Through Linda's words and enthusiasm, we could almost feel that very joy that she said she experienced when she came to realise, at some point, how immense Jesus's love for her was. And this joy was so extreme and overwhelming that it slowly melted all fears and finally gave her the courage to decide that she wanted to donate all her time and serve the Lord totally. This, and the strength she finds in the Lay Comboni Missionaries as well as the whole diocesan community, through the mandate she was given today, is what will keep motivating her in this vocation.
As we rejoice for Linda's decision to leave her home and family for a greater good, we hope that, through her, new common projects may develop, projects that may unite our community in Bologna and her community in Kenya, building new bridges of hope.
In the words of Saint Daniel Comboni: "Courage for the present, and especially for the future!"
CLM Bologna