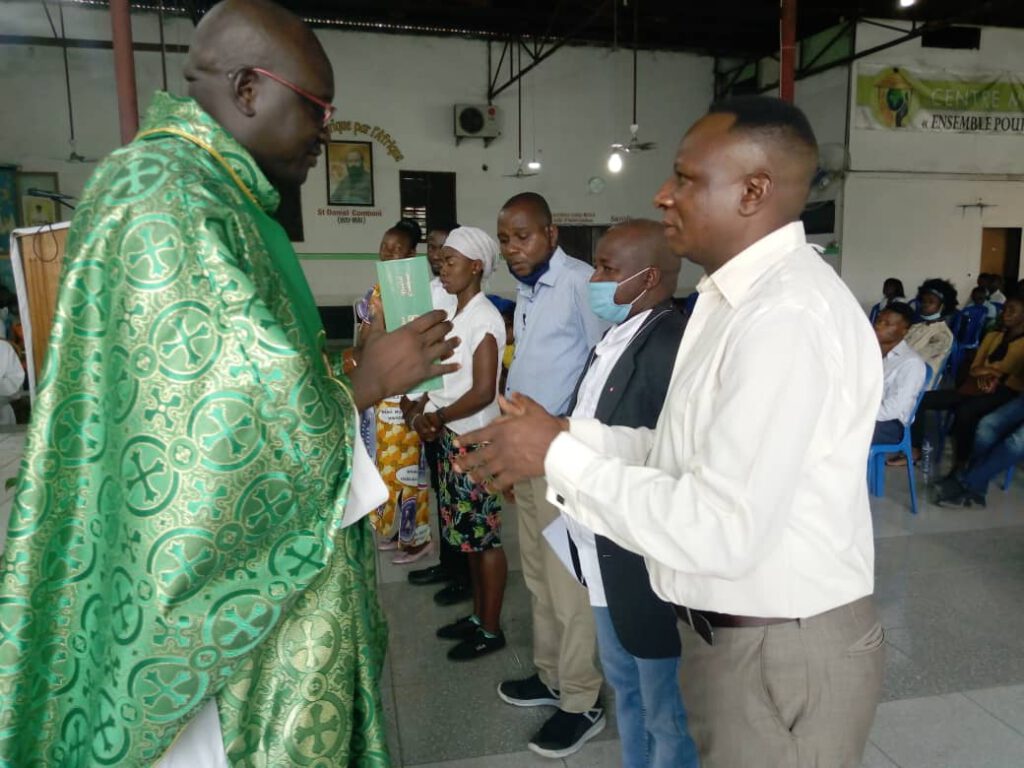 Since April 2018, this is the third time that the Comboni Lay Missionaries of Congo commit themselves to the mission ad gentes and ad vitam in the international movement of the Comboni Lay Missionaries.
There are six new members (6): Flory SEZABO, Paulin KUVULA, Guy SINYEMBO KALENGE, Fabienne EKENGE ALENGO, Christian NSONA and Cécile WAMBA, who have freely and voluntarily decided to commit themselves before God and the Christian assembly this Sunday 11 October 2020 in the parish of St. John Paul II of the Comboni Missionaries.
"You too go into my vineyard" (Mt. 20:3-4). "The lay faithful are also personally called by the Lord, from whom they receive a mission for the Church and for the world".
All lay people are missionaries in virtue of their baptism, referring to the words by which Jesus Christ, Crucified and Risen, before ascending to heaven, entrusted to the Apostles the missionary mandate: "Go, therefore, from all nations, make disciples, baptizing in the name of the Father and of the Son and of the Holy Spirit, teaching them to observe all that I have commanded you", in fact, it does not cease to resound, as a universal call and an ardent appeal.
As the Comboni laity grows over time, the province proceeded, for the third time, to the definitive consecration of 6 members and this, during the Eucharistic celebration presided over by its Chaplain, Fr. Célestin NGORE GALI, mccj and animated by the Choir afriquespoir des Laïcs Missionaires Comboniens, on 11 October 2020.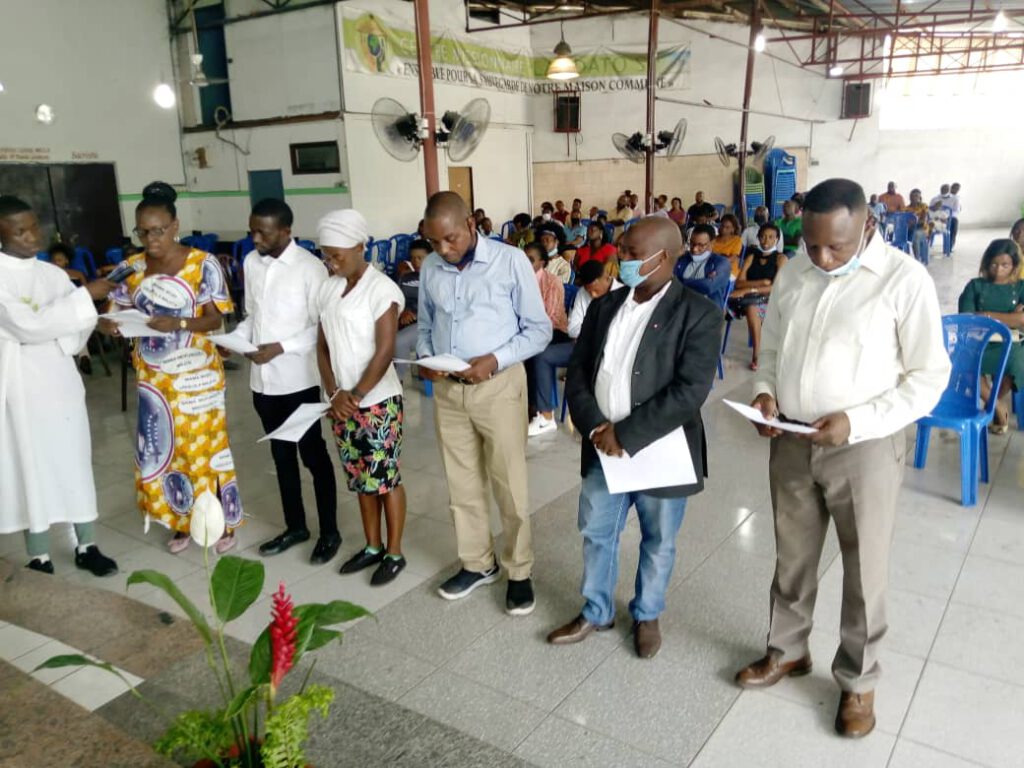 After pronouncing the formula of commitment before the altar, the chaplain imposed the cross on them, a sign of the following of Christ. Jesus died crucified, nailed to a cross. For Christians, the cross is the symbol of Christ's death and resurrection. For Comboni too, suffering was represented by the cross: "We will have to tire, sweat, die; but the thought that we sweat and die for the love of Jesus Christ and the salvation of the most abandoned souls in the world is too sweet to make us turn away from this great enterprise". It is the sign of salvation that God offers to all mankind. And the Writings of Comboni, a sign of his definitive belonging to the Comboni family.
As a driving force in mission promotion, after having organized its second provincial assembly in December 2019, the province is working to hold its 20th Congress next November 2020, together with the other Cenacles of Prayer and Missionary Spirituality.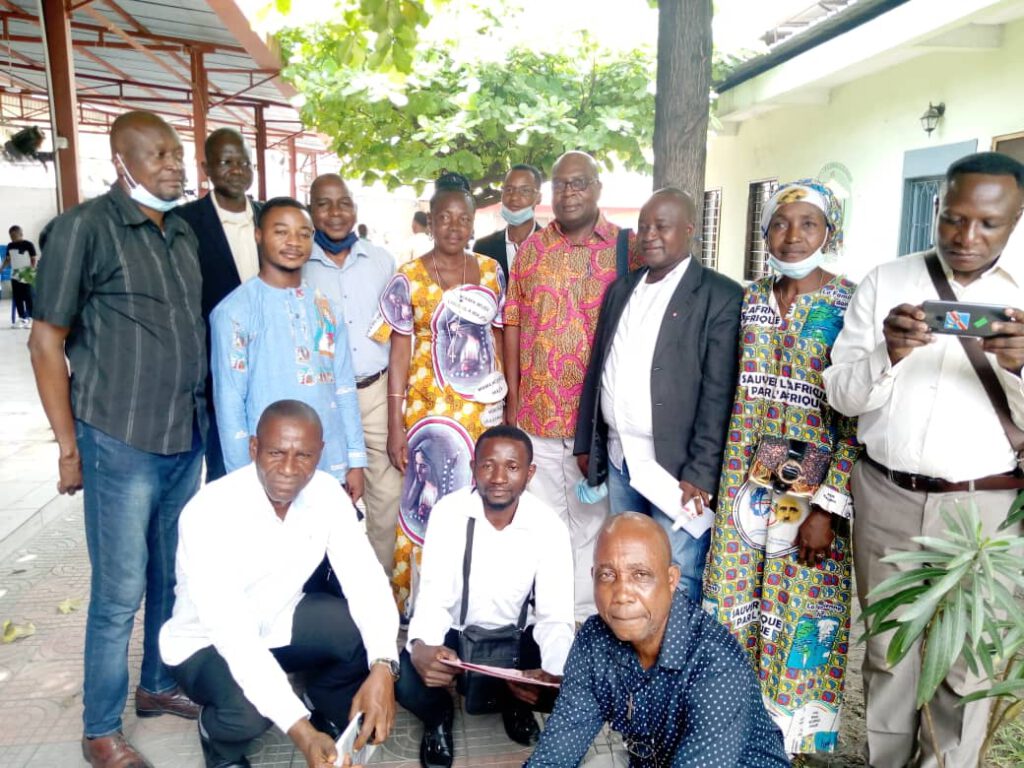 In summary, the activities of participation for the creation and promotion of Cenacles of Missionary Prayer (MSC) and similar are developing normally. In addition to the realization of the Mission Ad Gentes, therefore, we inform that there are two members, one of whom had just completed his mission in the Central African Republic and the other is doing it locally in an orphanage.
CLM DRC
Communication Officer : Gabriel MANIMA MPELA