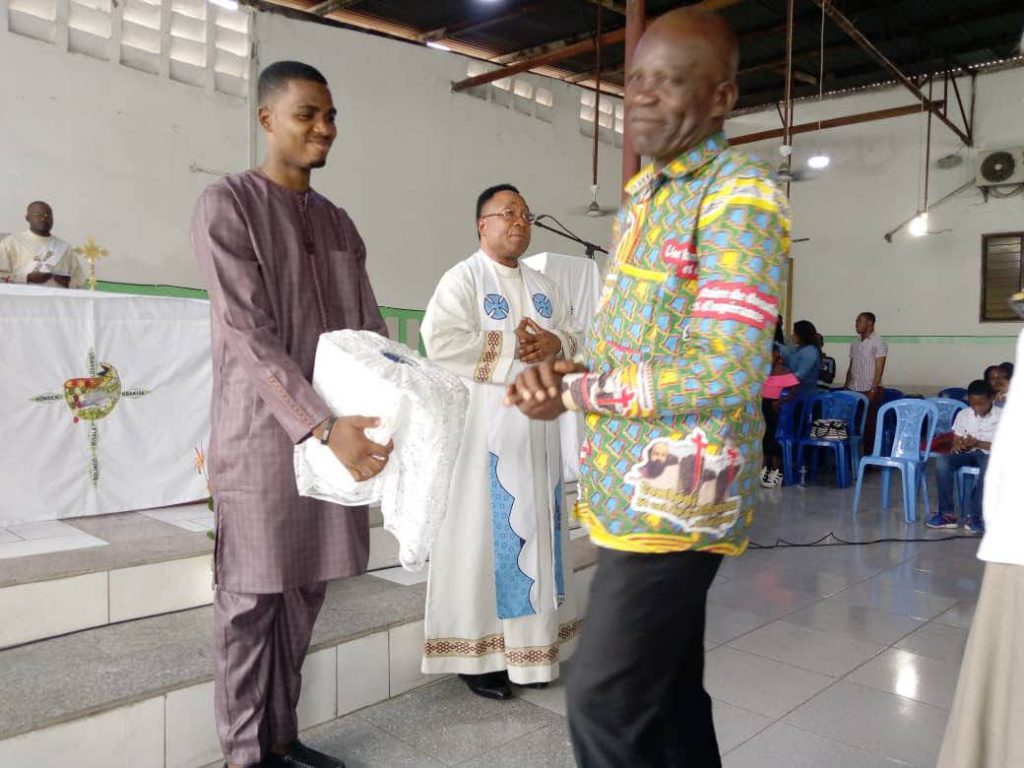 On Sunday, February 2, 2020, the Comboni Lay Missionaries of the Congolese province, represented by the communities of the Archdiocese of Kinshasa, sent Mr. Enoch Malumalu, coordinator of the COLAMICA St. Mary Goretti, to the mission of Mongoumba, in the region of Lobaye, Central African Republic.
The Mass of thanksgiving was celebrated in Kinshasa in the parish of St. John Paul II, in the presence of about one hundred local faithful, family members, Enoch's friends and acquaintances attending the Mass of the Presentation of the Lord at the Temple. The Mass was celebrated by Fr. Simplice Mbassi, a Josephite priest and concelebrated by Fr. John Paul Etumba, a Comboni Missionary and pastor of St. John Paul II, and with the participation of Deacon André Mbala, mccj, and the Comboni Sisters. In his homily, Father remembered the importance of the feast and of the event: "On this day, Jesus is consecrated to God in the Temple of Jerusalem and this day has become the feast of all consecrated men and women who have given their lives to Christ. But this day is also the celebration of the messengers." Commenting on the liturgical texts, he emphasized the importance of prayer – that must be regular and perseverant – in mission and in the use of material means. This was followed by the imposition of hands, the blessing and the missionary send-off.
In his intervention, Enoch invited the African youth in general and the Congolese youth in particular to discover their missionary vocation, to commit themselves to serve our poorest brothers and sisters and persevere so that "to save Africa with Africa" be a concrete reality. The faithful present at the Mass as well supported the sending off of their brother Enoch with a special collection picked up during the celebration.
This event took place after a period of specific formation, which included a time of community living experience, and one of mission formation (inculturation) lasting six months each. Mr. Enoch Malumalu, Comboni Lay Missionary of the Province of Congo, will leave Kinshasa in early March to take up his mission in Mongoumba, in the region of Lobaye, Central African Republic.
It will be the first time when for some years there will be a CLM of African origin in this international community, and it is an opportunity to thank God and hope for a greater African presence in our common responsibility to continue our mission. This continuity includes the analysis of the reality in which we live as a CLM community, together with the Comboni family and the Comboni pastoral community, as we discern our present and our future.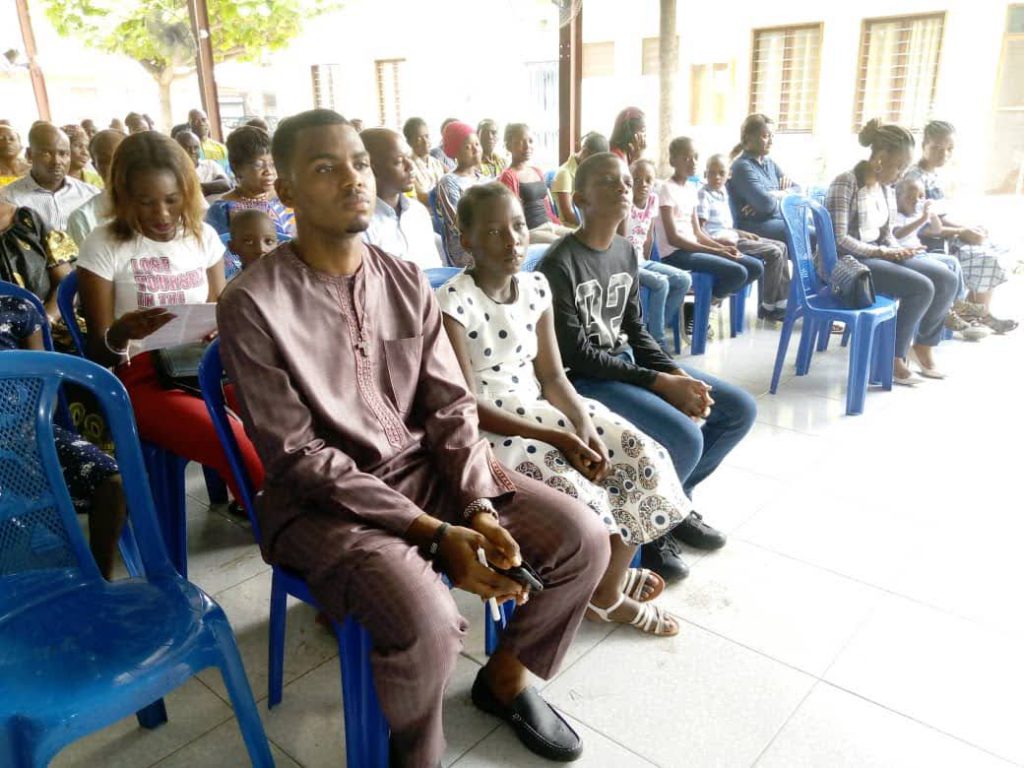 CLM of the Province of Congo