On March 13 we held a meeting of the American Committee with the coordinators of the Comboni Lay Missionary groups of the countries where the CLM is present in America.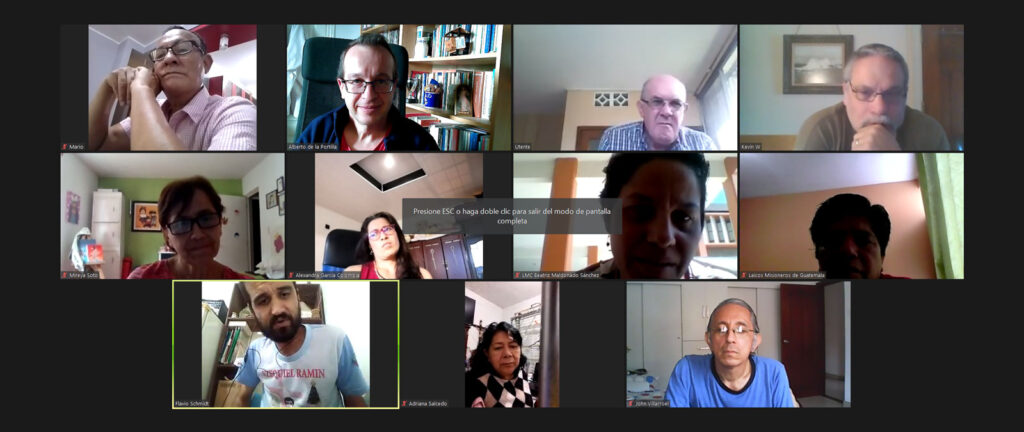 Present were: Fr. Ottorino Poleto, Beatriz Maldonado and Mireya Soto for the American Committee; Alberto de la Portilla for the Central Committee; and 7 coordinators of the groups of America: Alexandra from Colombia, Flávio from Brazil, Mario from Peru, Adriana from Mexico, John from Ecuador, Paul from NAP, and Miriam from Guatemala.
We experienced once again the joy of being together and share our identity as Comboni Lay Missionaries. The main objective was to learn about the journey of each coordinator as CLM and the missionary work plan for the year 2021 of each group. Each country made its presentation and we lived our missionary being as we continue with the commitment to continue in mission without fear, but being responsible. We continue in pandemic, with an uncertain horizon, but with faith in Jesus Christ. The mission does not stop even in these times. There is more need for God.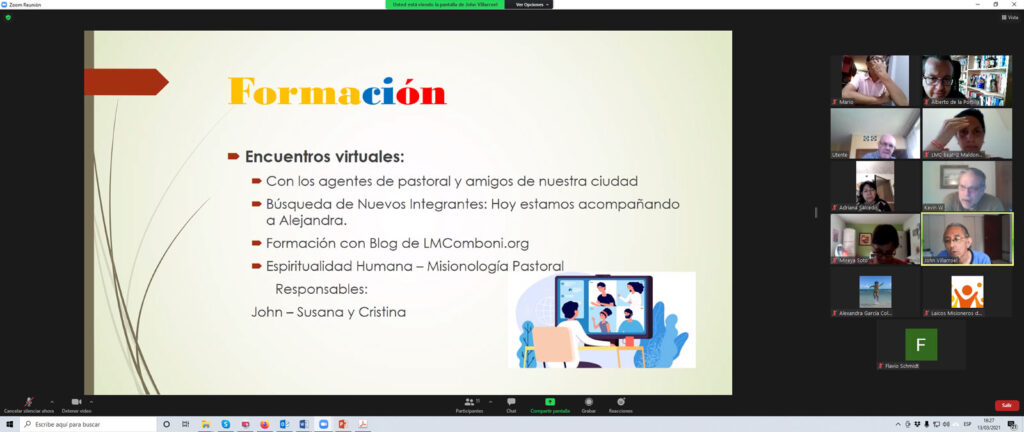 Thank you coordinators for sharing your missionary work plan for this 2021, it was of mutual teaching. May God illuminate your way.
"THE WORKS OF JESUS CHRIST ARE BORN AND GROW AT THE FOOT OF THE CROSS".
St. Daniel Comboni
Mireya Soto, CLM Guatemala