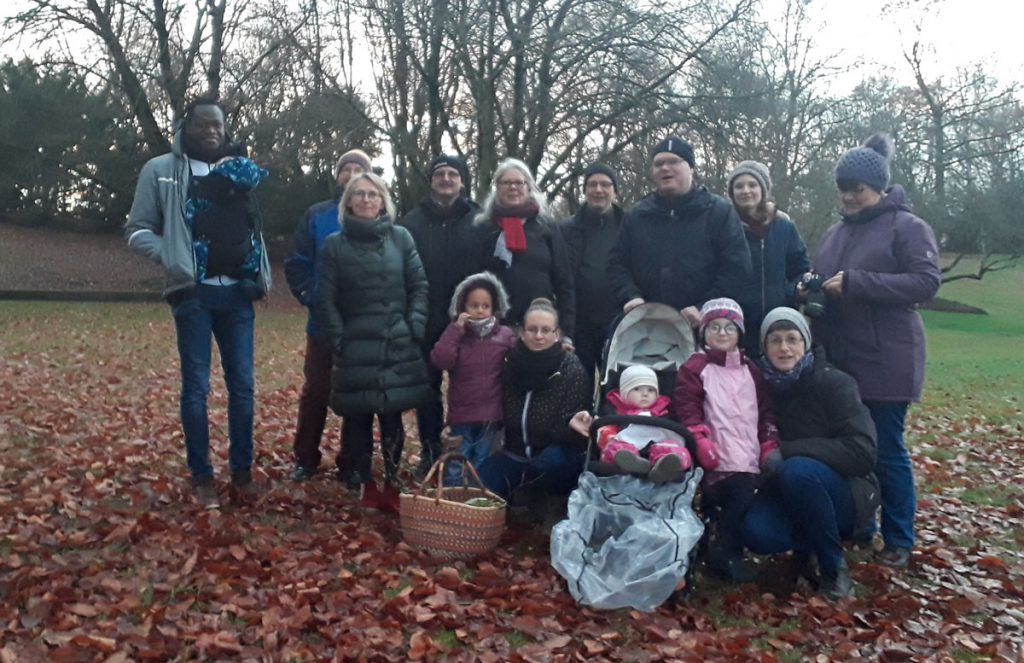 One year after the general assembly in Rome and the greetings of Pope Francis we celebrated with the Comboni-Family the Comboni Lay Missionaries movement day together with volunteers in the global south and north, who decided to be inspired by Saint Daniel Comboni, strengthened by a movement of lay Christians and lifelong dedicated to spread the good news of the Gospel.
We started with a World-Cafe with statements from Pope Francis about mission today, mission in shrinking communities, mission in post-colonial Europe and in times of global climate change. Those arriving had the opportunity to comment on selected statements at several tables. The idea was to exchange ideas in several small groups at parallel tables.
Afterwards, a short video of the Pope's greeting in Rome in December 2018 (compiled by Christina from Brazil) and the greeting of the Central Committee of the Comboni Lay Missionaries were read out partly as an introduction to the feast. It dealt with the reading of the third Advent and the joy with which the gospel is to be proclaimed as well as the growing together of the CLM nationally and internationally. The new international logo of the Comboni Lay Missionaries was presented. This was the result of a cooperative process last year and was selected from several proposals.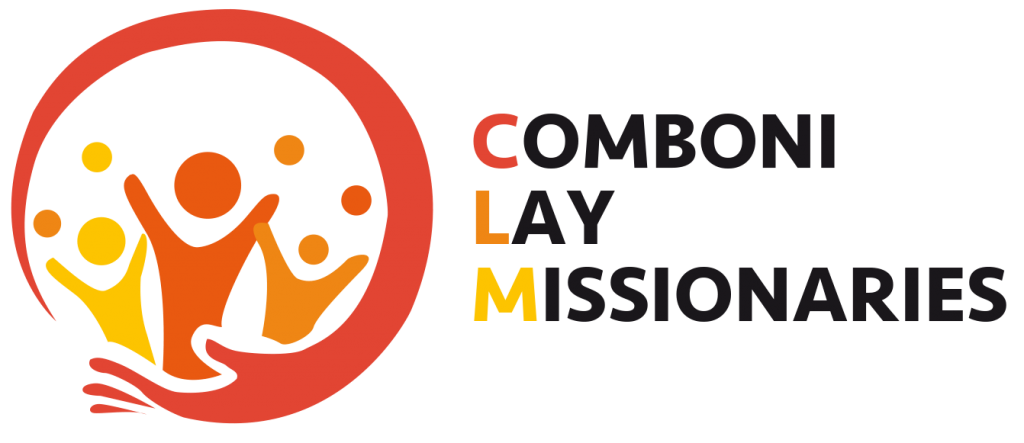 The word service was initiated by a "search order". Those present were invited to collect various objects during a walk, from which a crib should then be designed. Thus, the current times and the past were brought together as well as aspects of global integration and injustice, pollution and mission today. The two MaZ-in-service, the returning MaZler *, the CLM international and the numerous Comboni friends, who had responded to the invitation but unfortunately could not be there, were included in the prayers.
The feast continued in the dining and living room. A "shepherd's meal" was prepared there. This again illustrated the upcoming Christmas. Thanks to many helping hands, there was a delicious, social get-together, rounded off with cake and children's Christmas punch (as two families brought their four children as well). During the evening and the following day, congratulations and pictures came from CLM celebrations in Mexico, Kenya, Guatemala, Portugal, Spain, Egypt, Italy and from Rome were shared live via WhatsApp while the feast.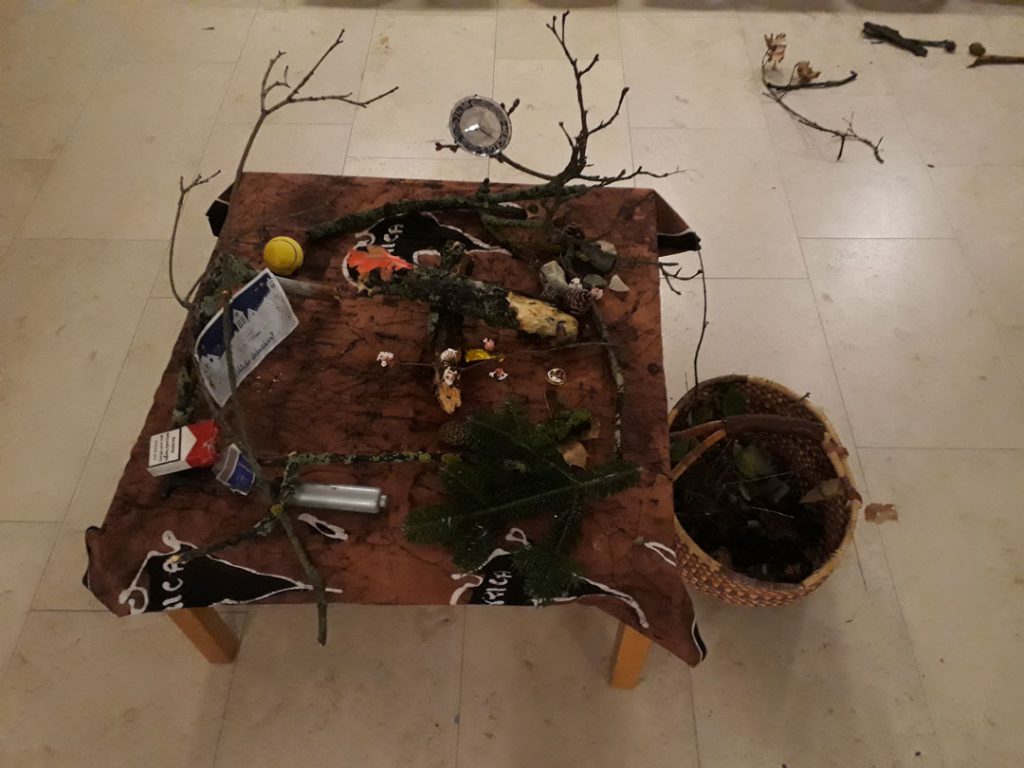 CLM, Germany