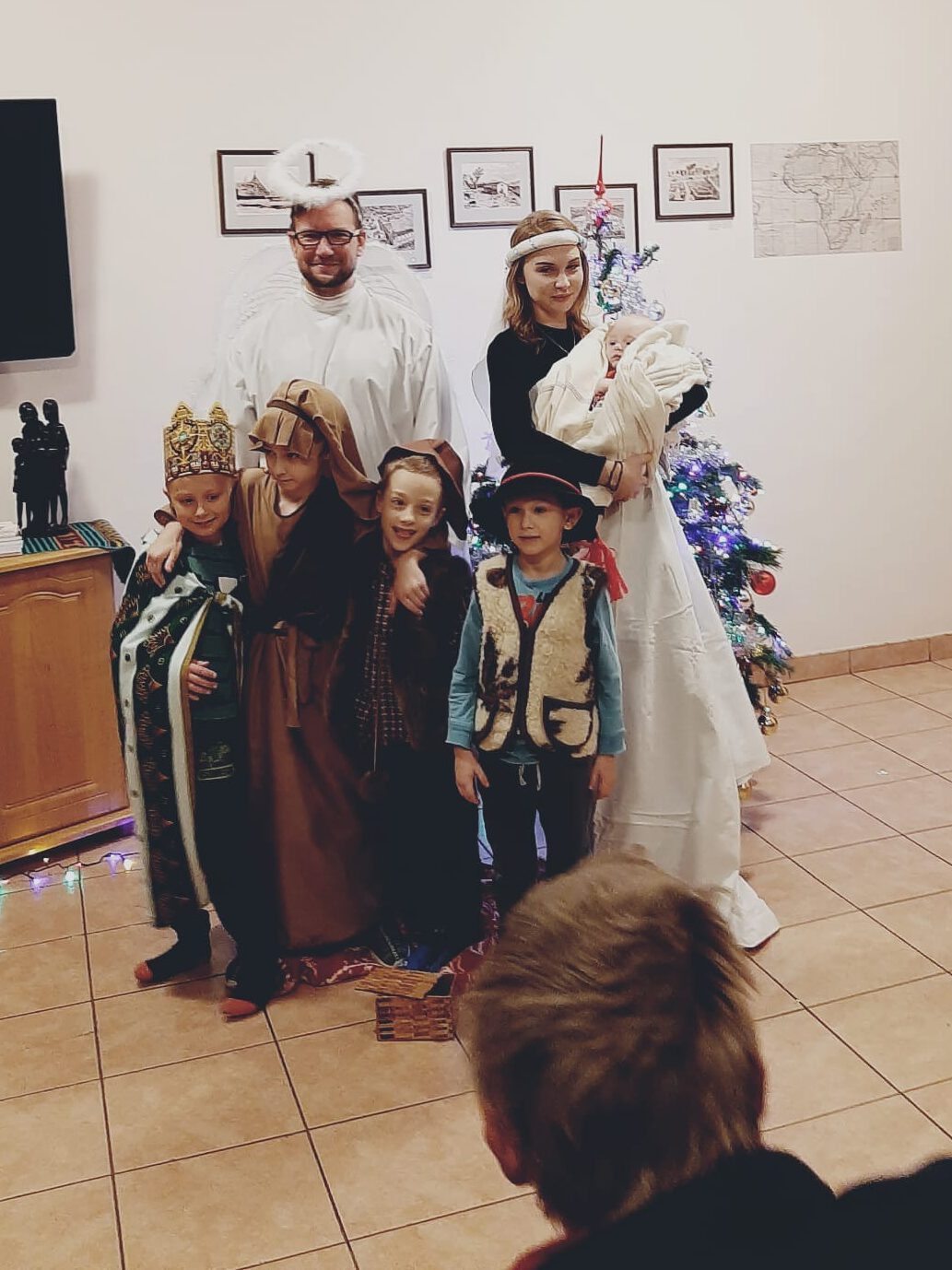 The December meeting of the Comboni Lay Missionaries was entitled "Pastoral Animation in Missions" and was held on December 17-19. We started on Friday with a joint dinner, then began a workshop during which we got to know what the pastoral work was like on Ewa's mission in Uganda, Ania's in the Central African Republic and Adela with Tobias' in Ethopia. It was a valuable experience for us. On Saturday December 18th, after breakfast, Magda reminded us of the life of St. Daniel Comboni on the basis of which we described the features of a good mission animator. The next item on the agenda was the testimony of Paula – missionary of the Light-Life Movement, who was in Kenya and helped with the work in the "Shalom" orphanage. Then Sebastian introduced us to the life of a lay missionary, Helena Kmieć, who won people for God with her singing, joy and service, and had her missionary experience in Hungary, Zambia and Bolivia …
Bogusia and Andrzej, who were in Ethiopia, also came to the meeting and shared their experiences from the mission with us.
Our Combonian children also had their own formation, and auntie Dominika took care of it, preparing eg. Nativity play. A beautiful performance by the children was the introduction to our Christmas Supper. Each of Comboni Friends and candidates brought something tasty to eat. We shared the wafer and sang and played Christmas carols together. There was also time for personal prayer in the chapel.
On Sunday, December 19th, we began with a common Eucharist presided over by Father Adam and Father Rene. Father's Christmas greetings directed us to what is most important – to meet the Newborn Lord who gives us God's love.
Our weekend was summed up with the catechesis of Sr. Joanna about the "Pedigree of Jesus". She reminded us that Jesus comes to each of us, no matter what we are, to change us. It was a beautiful time we spent in a family atmosphere.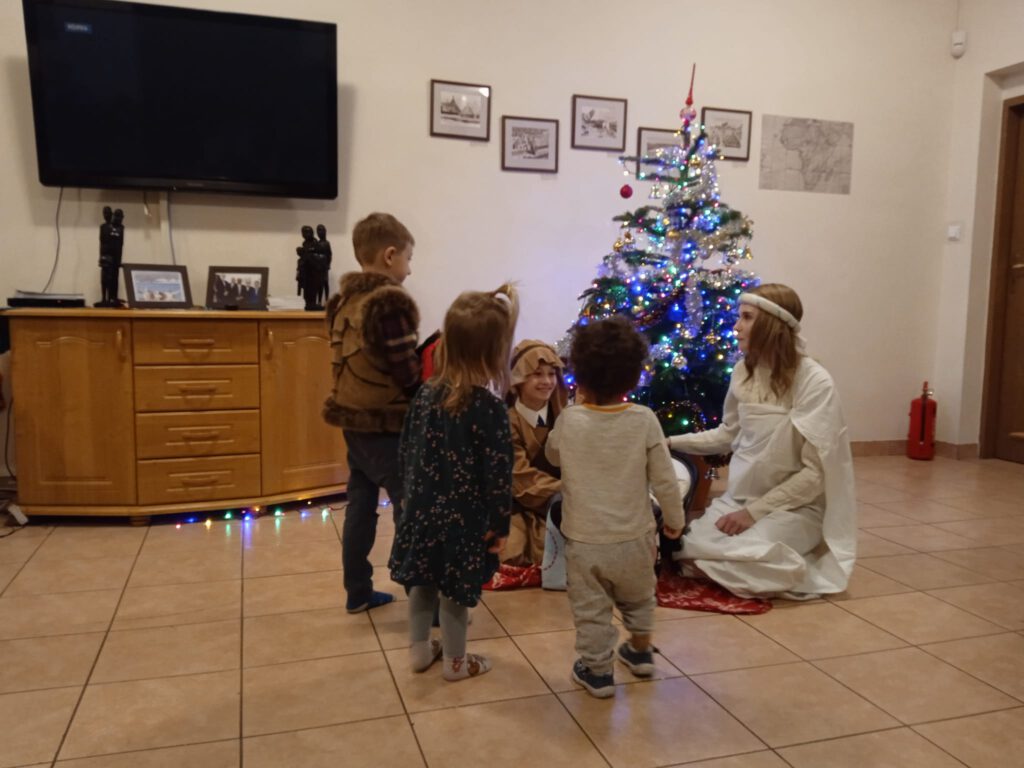 CLM Poland