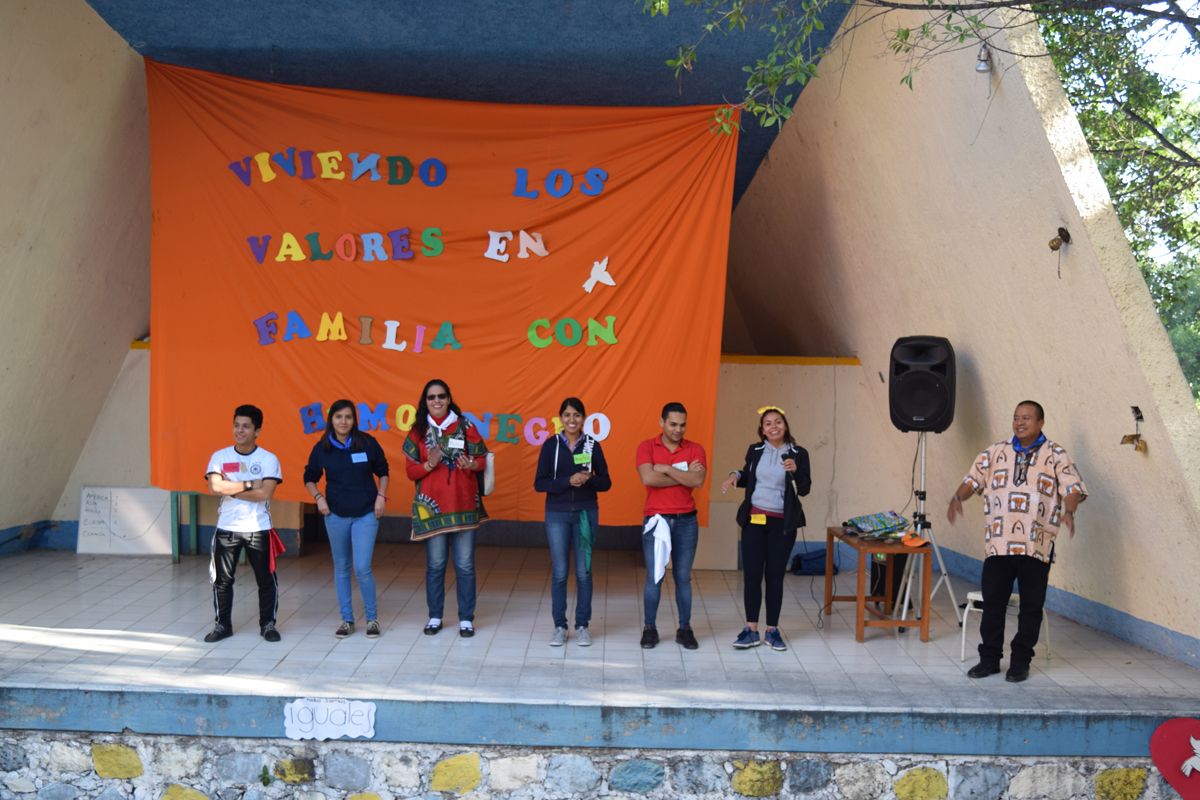 Last weekend, the Aguilectores (readers of the Comboni´s missionary magazine for children) annual meeting was held in an atmosphere of joy, sharing moments of prayer, games, dynamics, food and topics of current interest, which led them to become aware of their reality.
It was inaugurated with a moment of animation with songs and dances for children. This help to integrate them in teams with missionary colors to begin the contest of drawings, whose theme was the values ​​in the family. This motivated them to join as a team, to get points and be the winning team, their prize is to publish them in our magazine.
In their analysis of reality, Internet, social networks, as well as mobile phones that have been addictive for most of them, could not be lacking. Therefore, they agreed to select three rules to use them properly, recognizing that they are useful today for our life. The rules are as follows: 1) make a schedule to use them, 2) obey at the first moment to our parents / guardians, 3) use internet in the company of an adult.
The main theme of our day was "LIVING THE VALUES IN THE FAMILY WITH BLACK SMOKE", teacher Rosita and her children explained some of the values ​​that have great importance for a healthy family coexistence, such as: Belonging, faith, forgiveness, honesty, curiosity, respect, flexibility, communication and generosity. All the children participated very kindly giving contributions of their own family experience, revealing to us how important it is for them to belong to a natural family.
At noon, we celebrated the Eucharist for the children, at the end we continued with a march through the streets near the park. The prayer of the rosary was interspersed with songs and batons. Concluding the event with a fraternal meal among the children and collaborators making alive the joy of the gospel.
Because of the affluent of participants, we have started a new project of missionary formation for children every Saturday from 09:00 a.m. to 12:00 p.m., with headquarters in Uganda Martyrs' Park.
We will wait for you!
Carlos Manuel Castillo Villanueva.