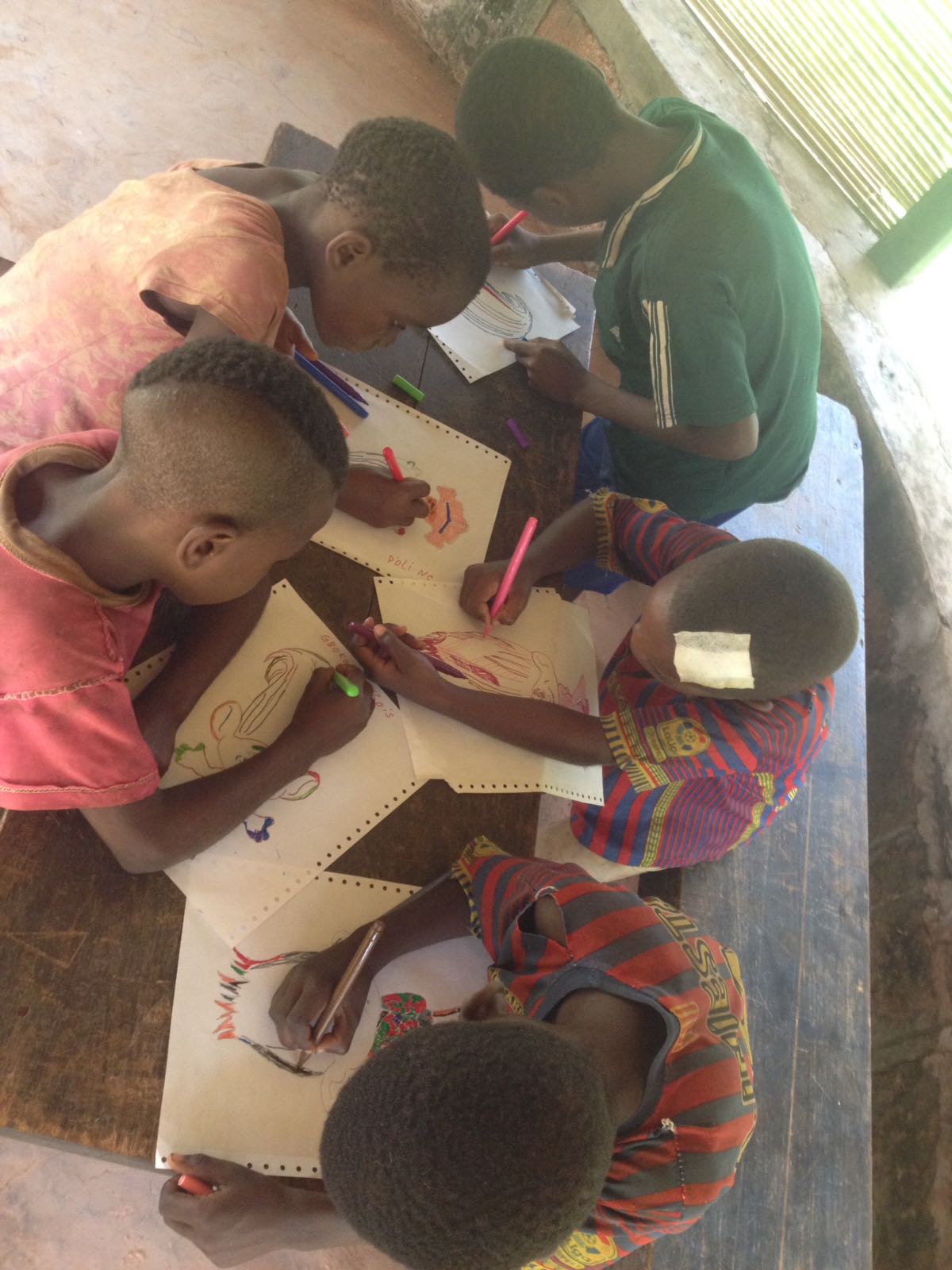 I hope that all our lay people are well and that everything is moving along normally. By the grace of God, our apostolic community is doing well.
We are again in Bangui, this time to bring in a kid who has a spine problem due to bone TB, called Pott Disease, to have him undergo surgery in Dakar under Dr. Omnimus, a French orthopedist who often comes to work in Mongoumba. He will leave on the 12th accompanied by his parents. We will take him to the plane at five in the morning. We are grateful to the Lord for being able to be here accompanying Gervelais and his father.
This was a journey fraught with uncertainties. We had planned to travel on Thursday in order to do our shopping and then return to Mongoumba on the 13th, but the barge that takes us cross the river crashed on Tuesday and only started working again on Friday afternoon. At one point we thought that we would have to call some missionary in Bangui to ask them to take Gervelais and his father to the airport. Yesterday, as we were crossing the river with the barge, there was a moment when we doubted we could continue the trip because a truck could not get off and it was necessary to have it dragged off by another loaded truck. As the saying goes "man proposes and God disposes." God does everything right! He is the one who knows what is best for us. I pray to Mary to intercede for Gervelais and ask that he may regain his health and be well!
Belvia underwent surgery, they performed a full mastectomy. Still we do not know the results of the biopsies. We hope it will not be cancer… Now she is feeling better, has finished the treatment and now she takes some medications. She is quite happy, because she had been suffering a lot… May the Lord help her.
Ana left for Poland and, according to plans, she will be back in May. May the Lord give her a good vacation.
Cristina is well and in good spirits. She started to learn Sango. She already greets people in their own language and they are very pleased. She loves the mission. May God make her be this way during her entire missionary service.
Next month, our parish will celebrate the 50th anniversary of its foundation and, God willing, we will have a great celebration.
Let us stay united in prayer.
A missionary embrace from our community to all of you.
Maria Augusta, CLM