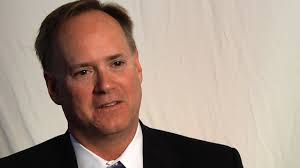 We have a new CLM taking the formation course in the NAP, preparing himself to go to mission.
Darrel J. Vandeveld is a lawyer and retired Army officer who graduated from the University of California, San Diego, and the University of California, Hastings College of the Law.
He comes from Erie, Pennsylvania, where he raised his four children and served as the head of the Pennsylvania Attorney General's Office in Erie, from which he recently retired.
After September, 2001, Darrel served in the US Army in Bosnia, Africa, Iraq, Afghanistan and Guantanamo Bay, Cuba.  He retired from the Army Reserve in 2015 as a Lieutenant Colonel.  In his final assignment for the military, Darrel was assigned to a capital murder trial at Joint Base Lewis-McChord in Washington State.
Darrel has served as an elected member of his local school board, and has served on the boards of non-profit organizations, including the Pennsylvania Artists' Collective Alliance, an organization dedicated to providing local artists with performance spaces and other resources.
He is a member of the St Joseph Bread of Life Community in Erie.