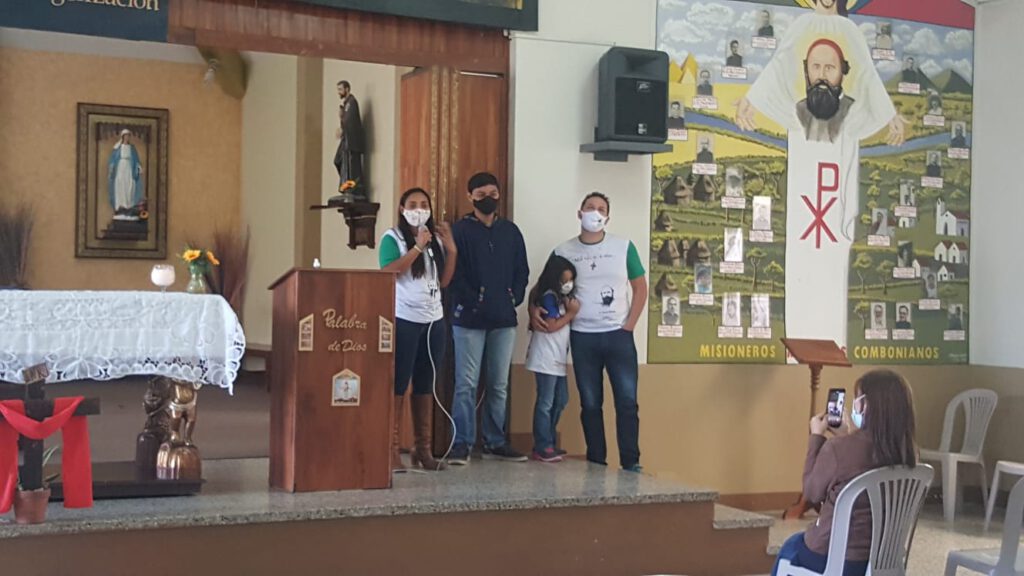 It is with great joy that we write again, with a heavy heart for leaving Brazil, a beautiful community and generous people, but with enthusiasm and hope for returning to Guatemala.
Through reunions with family, friends and friends of our communities and parish we feel welcomed and loved, through long distance calls and messages with our dear friends "mineiros", we began our process of reinsertion; despite being our country of origin we have been resettling, recognizing places and people, being amazed by the changes in the children and young people and they also by ours.
Today we return with a heart full of many learnings, of moments lived full of love and mercy of God, but especially with a personal purification that we know still continues. We come with much strength and energy to work for the Kingdom of God, to tell everyone what we have seen and heard, all that God has taught us.
In that joy our CLM community of Guatemala organized a mass and a welcome meeting for us, they "threw the house out the window" as the good Guatemalan would say. It was a very comforting welcome and the most important thing to recognize is that we have a community that has been supporting us at all times, with its difficulties and challenges, but it is a certainty that this work of God is nothing more than a work done in community with the hands and knees of many.
Today, as we begin our life again as a family, with a different way of seeing things and realities, with a heart that asks for justice and peace. We entrust ourselves to your prayers, we also unite ourselves in prayer to all those who are about to leave or who are on mission, so that all together in this unity, we may meet the true face of Christ and have the same feelings.
May St. Daniel Comboni continue to intercede for the needs of all missionaries and continue to be so active at the Lord's side that more religious and lay vocations may be rediscovered and directed.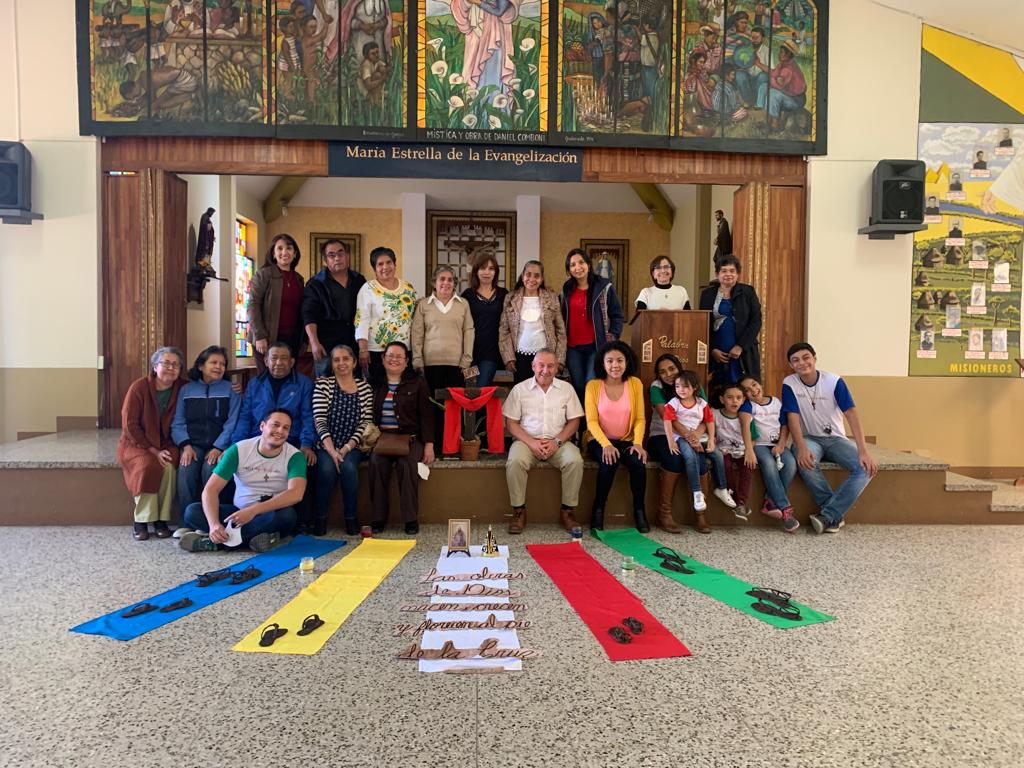 Long live the mission, long live the family, long live St. Daniel Comboni!
Camey Figueroa Family, CLM Guatemala