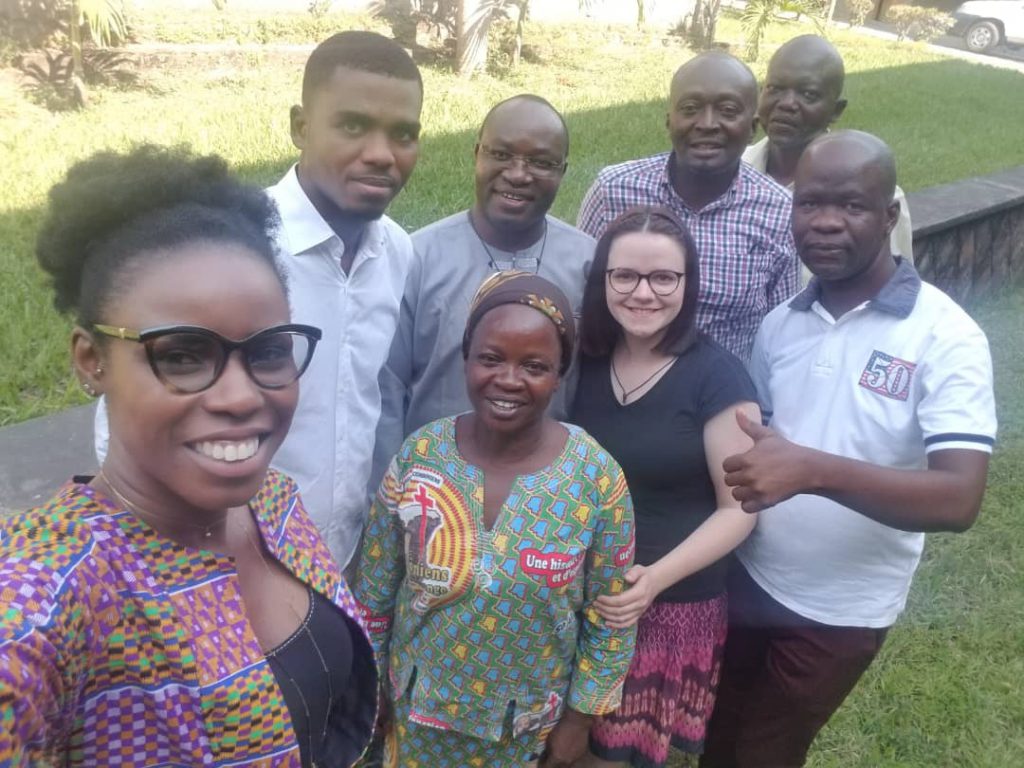 Dear Friends,
It has been two months now since I am in Africa. My first stop was Democratic Republic of Congo. First thing that surprised me when I landed in Kinshasa was the temperature, it was very, very high. I was already in Kenia twice so far, so I supposed I would not be very surprised by African reality, and for sure not by the weather!
At the airport, there were waiting for me two persons: father Celestin, responsible for CLM movement in DRC and Tiffany – CLM Coordinator. They took me to the provincial house of the MCCJ where I was welcomed very warmly by all CLM and Comboni fathers' community.
During these two months spent in Kinshasa, I focused mainly on learning French, but also on experiencing community life, in big international group. It showed me that diversity is truly beautiful. So many different cultures, different languages, habits, it can really work and give joy to the people who live together. We can find something that connects us: first of all – God, other people, happiness of being together, common mission and care of God's work. Of course, life with other people is not easy, but the awareness that we share the same goal helps a lot.
As I mentioned before, time spent in Kinshasa was mainly to learn French, quite difficult experience for me, but it really taught me many things.
At the beginning, I tried to mix up French and English, but most of the time I still used simple English instead of French. The later, the harder, more and more people required from me to speak French, but that worked for the best! I was of course stressed and frustrated, but I knew that was for my own good and I am grateful for that time. Every day I tried to speak more and more in French, sometimes I felt shameful because of my spelling or grammar mistakes, but it was an additional motivation to improve my language skills.
Now I know, why it is so important to speak, even with mistakes, because someone can correct them. We need other people to help us with defeating the barrier of speaking (even with the mistakes). That is why community is so important.
In our Comboni spirit it is crucial to appreciate people we are among, their presence and support, their motivation. Alone, we do not have so much strength as we have together. Maybe you can find this as an ideal vision, so perfect that cannot be true, but that is my experience both from Cracow and Kinshasa.
This time showed me how adequate are the words: "God does not call the qualified. He qualifies the called".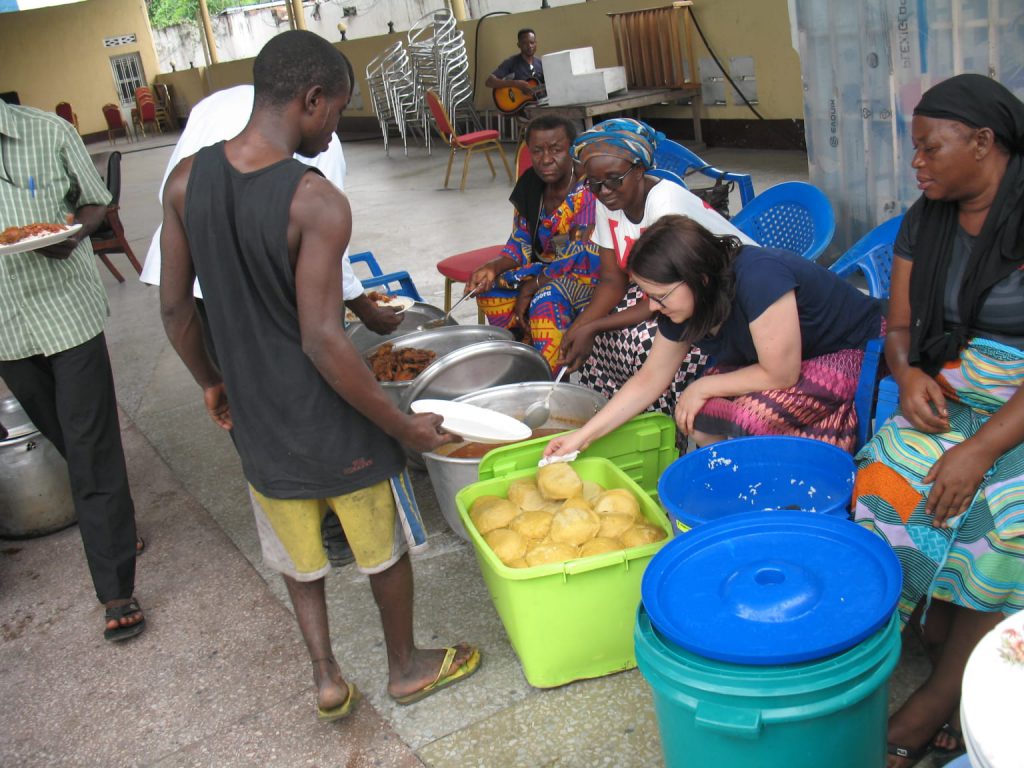 When I had some free time on Saturdays, together with Enochi (CLM from Kinshasa) I served people on the street. It was a program called "meal from your heart". It was prepared by one family for people who lived on the street. Kinshasa is a very big city, and people came from different parts, just to have a warm meal. During a couple of hours, we were giving around 250-300 plates. I realized how blessed I am that I have something to eat, access to drinkable water, place to sleep and clothes to wear. There is so many people in the world who cannot afford it. I have in mind pictures of young boys who "take a bath" and washed their clothes in the small moat near to the provincial house. I will remember it for the rest of my life.
Time in Kinshasa allowed me also to experience the happiness of people here, despite of difficulties, they need to go through. To see their energy and commitment.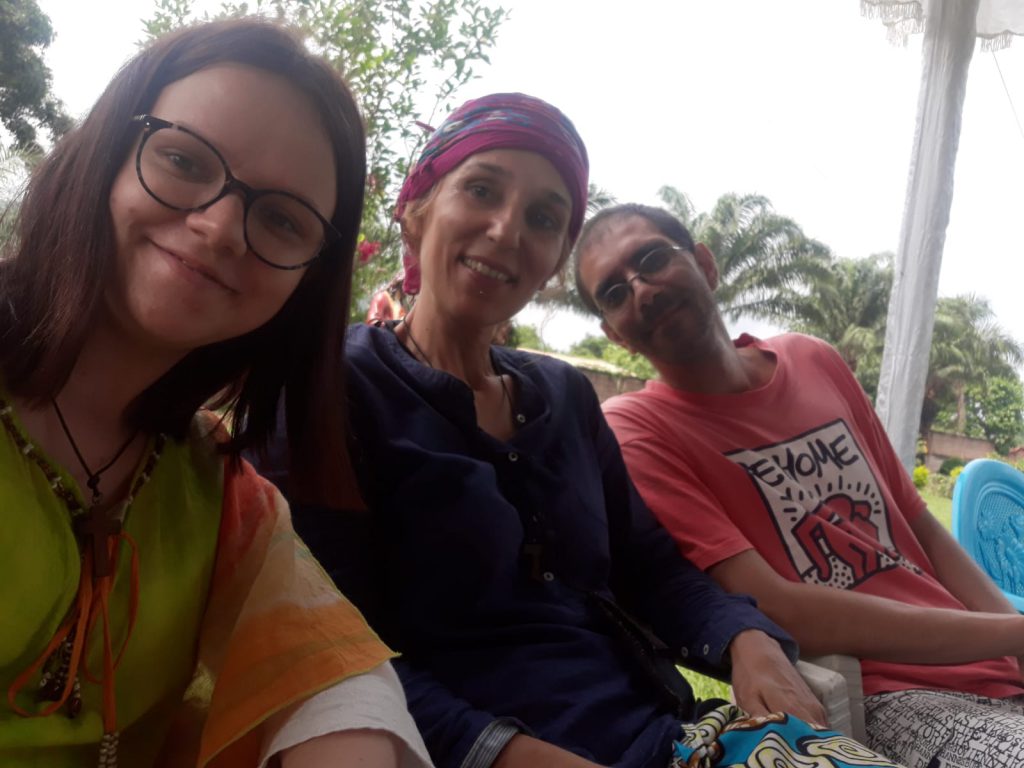 Now, for over 3 weeks, I am in Bangui – capital of Republic of Central Africa. I will stay here also for two months to learn Sango – local language. I got to know my community – Christina and Simone, I will live and work with them in Mongoumba. On Friday 28 June, we celebrated together the Day of Holiest Heart of Jesus Christ. It was time for adoration, dinner and talk together.
I wanted to ask you all to pray for me, for the people I meet here, for all I am about to do here, my mission and my life. I will also pray for you.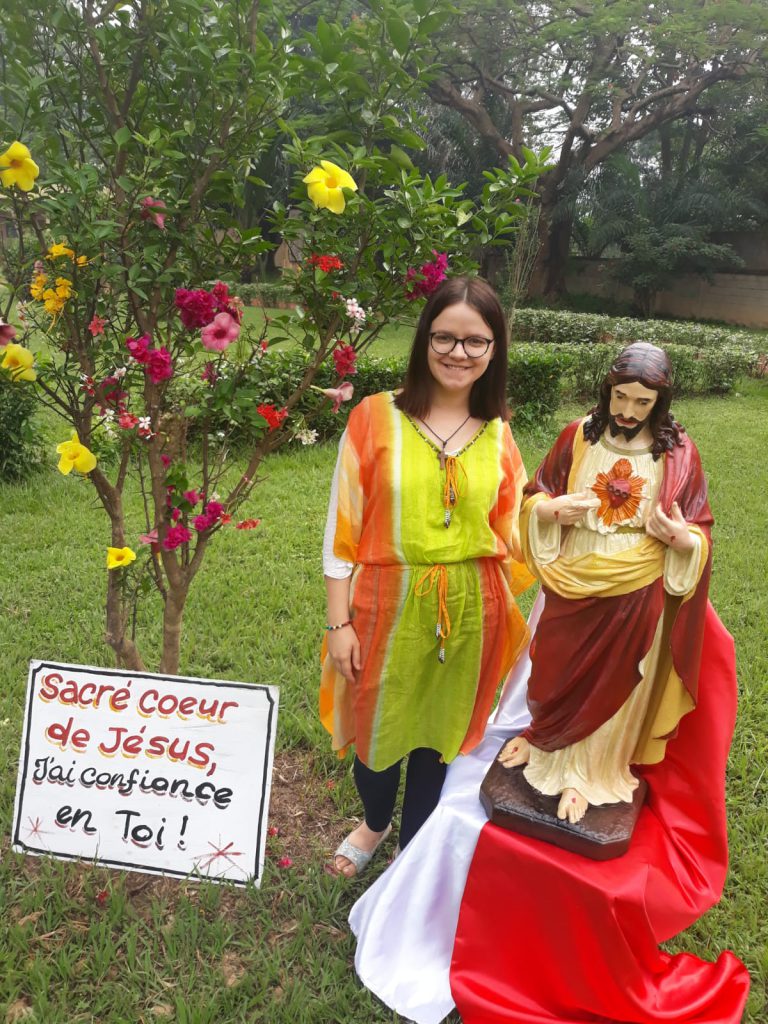 Monica Jamer, CLM